Today, Amelia made a cute little drawstring backpack for Spencer for his birthday coming up.  It's a new Sunday bag for him to carry his crayons and coloring books to church.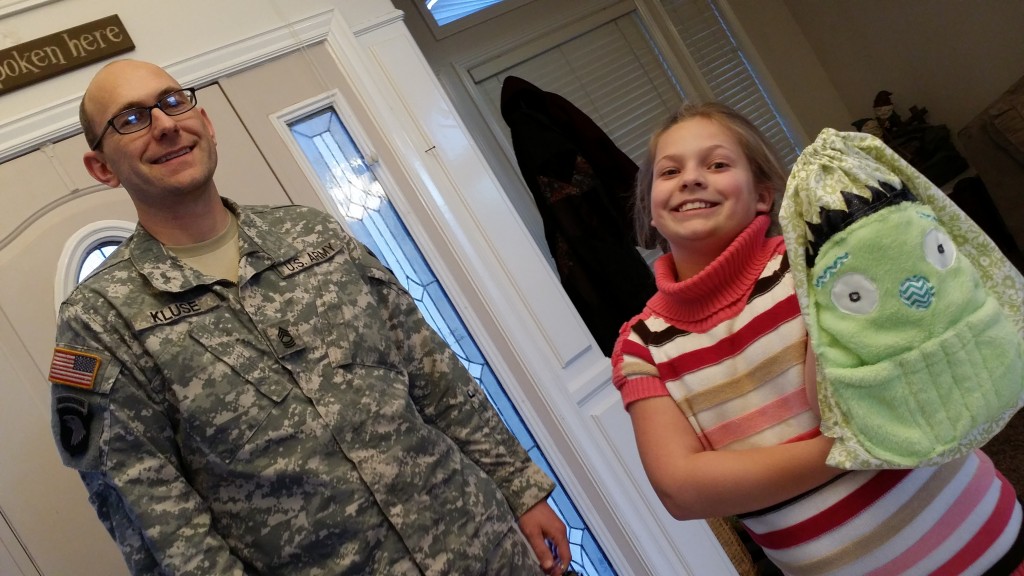 While the rest of the family sat down to watch a little TV after dinner, I needed to get in a workout.  I normally would hop on the treadmill and call it good.  I decided to up my challenge and go up and down our stairs fifty times before working out on the treadmill.  Oh my goodness.  After about seven flights of stairs, I could really feel it.  However, I pushed through and finished!  Yeah for determination.  I'm sure I'll be terribly sore tomorrow!
When I finished my workout and came into the family room, it was evident that Trevin was ready for bed.  The poor fellow had probably been asleep for a while.