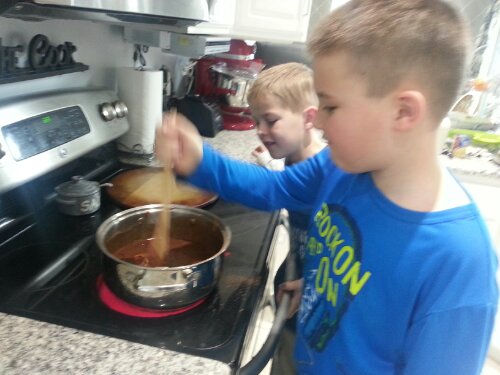 Today was fun.  Trevin and Ashlyn both had friends over.  Jaron and Emmy hung out with them and had an equally fun time.  First, Bronson and Presley came over after school today.  We made drop cookies together….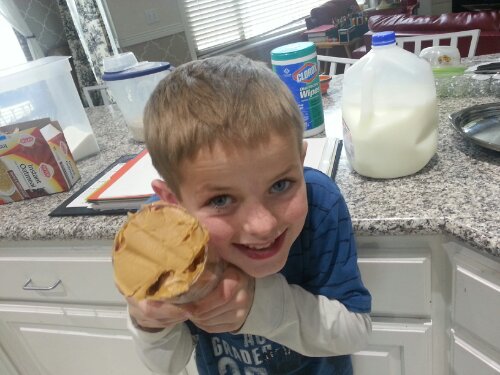 Trevin wanted to put the peanut butter in.  What a helper….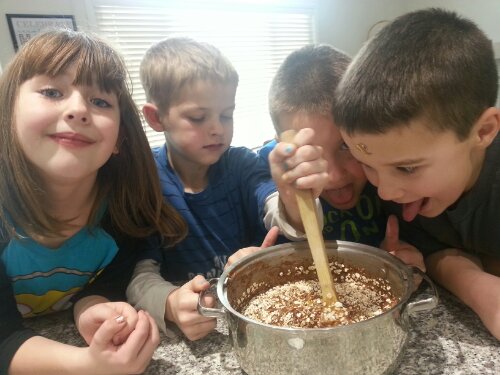 Keep stirring kiddos. …we're not done yet.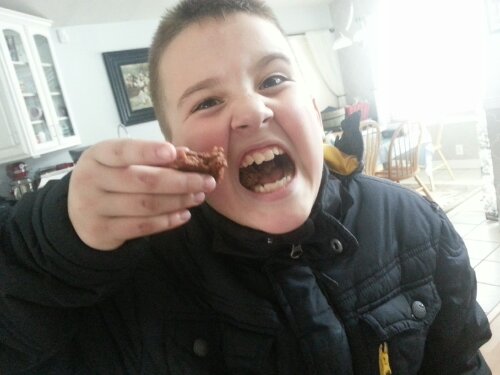 When the cookies were cooled, they all found homes in little children's tummies (and mabe some adults).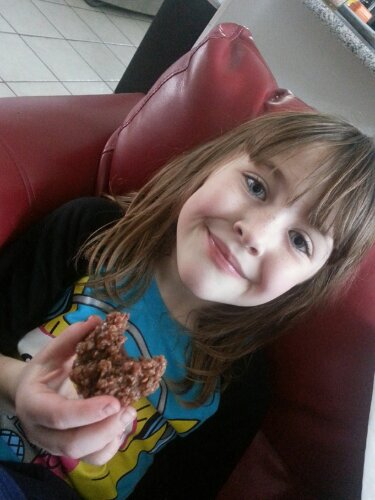 They decided to watch a movie together and decided on Despicable Me 2….
Then they started building a snowman outside.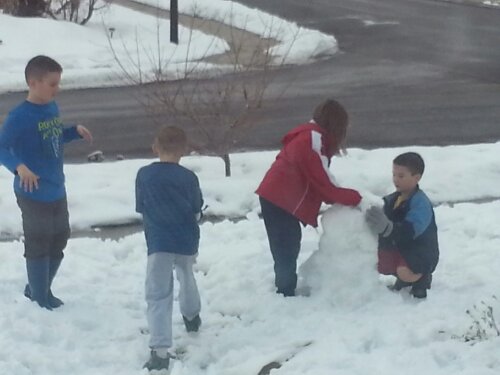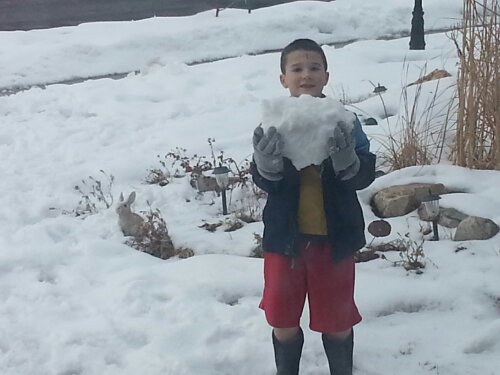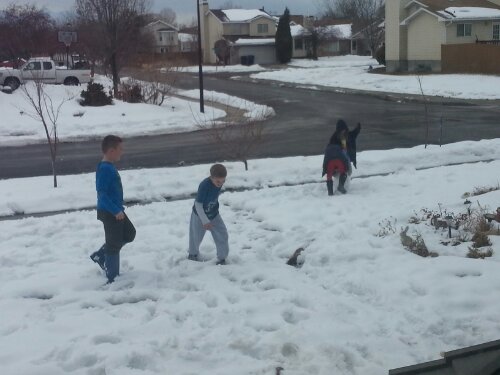 When they finished up the snowman, they built robots out of Legos.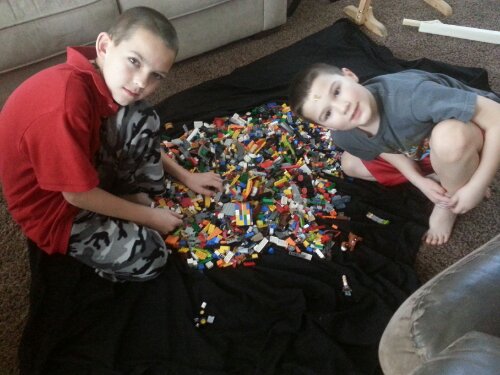 ….and when they weren't doing that, they were just looking cute!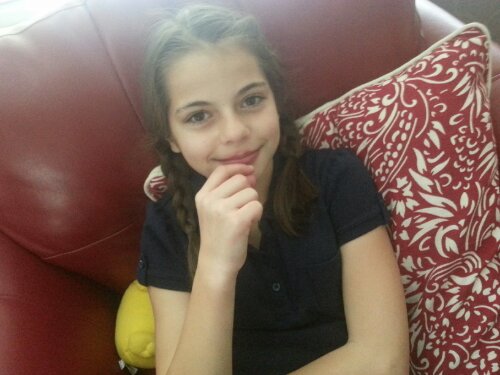 After the boys (Presley and Bronson) went home, my mom came over and we set up Christine's quilt frame so we could tie Ashlyn's quilt.  The frame was missing some screws but we (okay, my mom) got it put together in no time.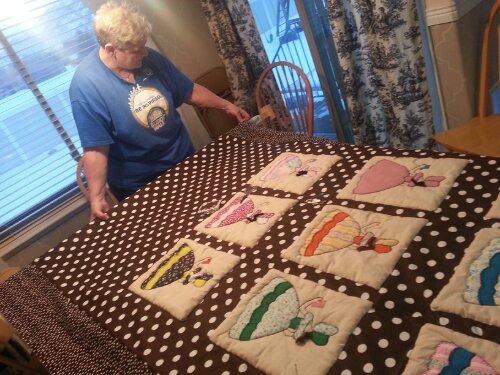 Pinning all the layers together.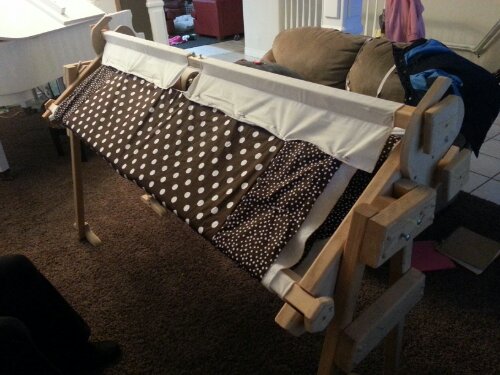 Set up on the frame ready to get going….
Before calling it a day, Ashlyn and two of her closest friends from school (Claire and Leon) were having a sleepover.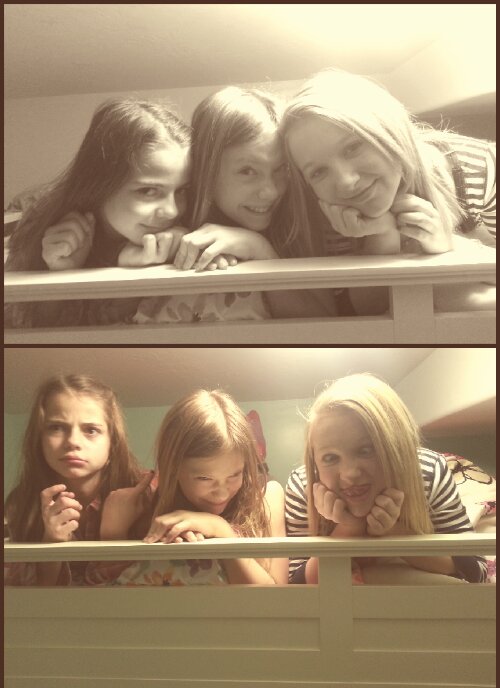 I don't know why they call it a "sleepover" because it doesn't sound like much sleeping is going on. Time to go….the giggling girls don't know they are calling my name… Here I come…..
♡♥♡♥♡♥♡♥♡♥♡♥♡♥♡♥♡♥♡♥