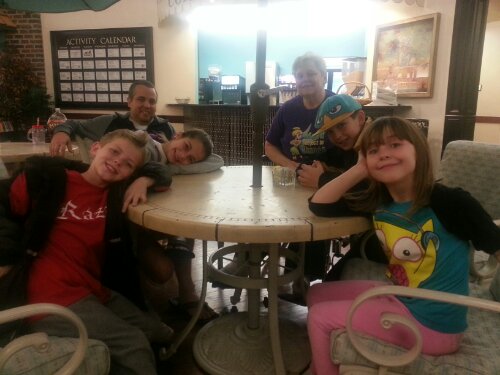 We went and visited my mom at her care facility.  They serve free ice cream on M, W or F.  So we chatted over ice cream about her doctor visit today.  She showed us a picture on her phone of her most recent x-rays.  She said the doctor was pleased with her progress.  Yeah!
Trevin helped me cook dinner tonight and while we were waiting for the timer to go off, Trevin was being super silly. I caught a few of his faces but they were hilarious.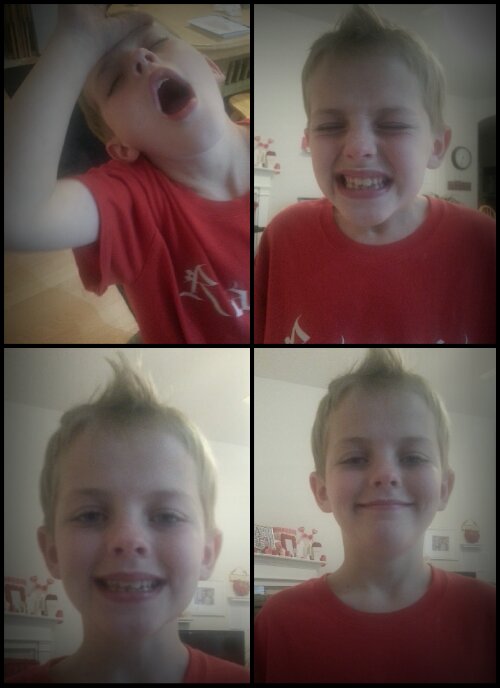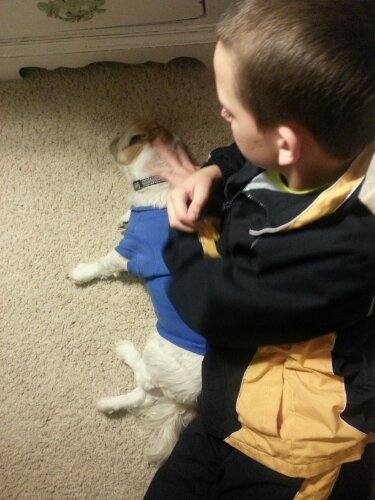 One thing Jaron always does before going to bed is lay down with Charlie….wherever he is in the house and pet him foe five minutes or so. He has a really special bond with Charlie.  I had to capture this nightly ritual….