Today was the first Sunday of the New Year.  Our church block is now from 1:00 to 4:00 p.m. While getting ready, Emmy asked me to braid her hair. She normally doesn't have the patience for it but it looked really cute!  Em and I decided to walk to church today, which was nice.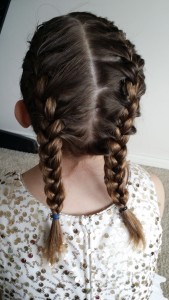 We took a picture after church, but it's missing Jaron since he slept over at my mom's house last night.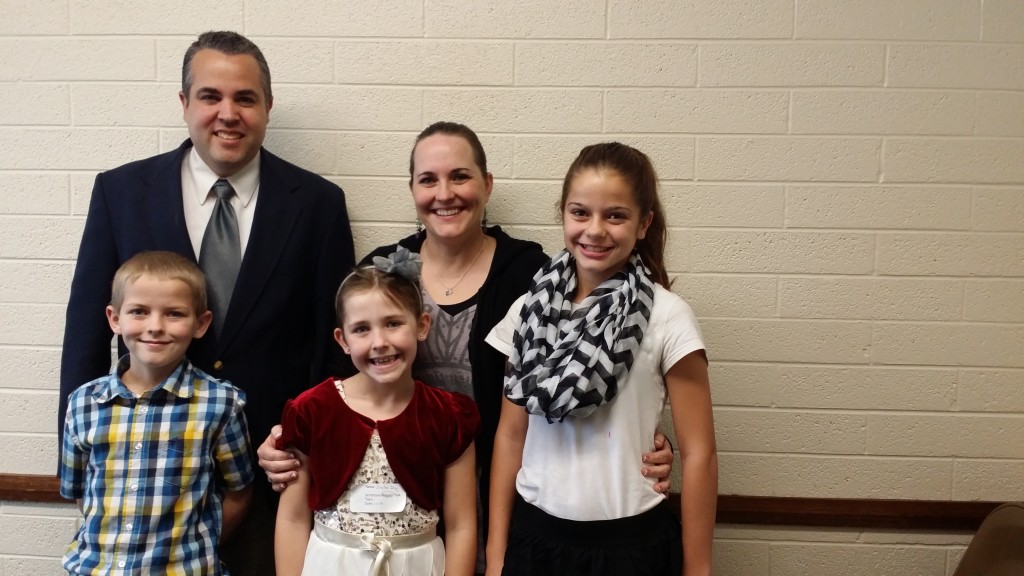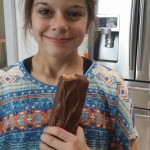 I love how the picture of our family has Emalee with the sticker on the front of her dress reminding her that she is giving the opening prayer in Primary next week.  We truly are at church.
After church, I made some Pina Colada fruit leather and Andy made a stir fry for dinner.  Ashlyn couldn't wait for dinner and started munching on her giant Snicker bar that she got for Christmas.
Feeling so grateful for my life and family today. Sunday's are my days to rest, rejuvenate and plan for the coming week.  I had time to really count my blessings today.  Heavenly Father has really watched over and blessed our family.
—————
PINA COLADA FRUIT LEATHER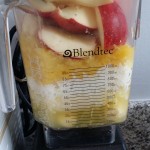 My mom came up with this pina colada fruit leather recipe.  It turned out yummy.  In your blender mix 5 c. apples, 1 c. apple juice, 2 bananas, 1 can crushed pineapple and 1/2 bag shredded coconut (7 oz. of 14 oz. bag).  You can also blend in some maraschino cherries.  I poured it out on my dehydrater sheets until they became fruit roll ups!  Yum!!