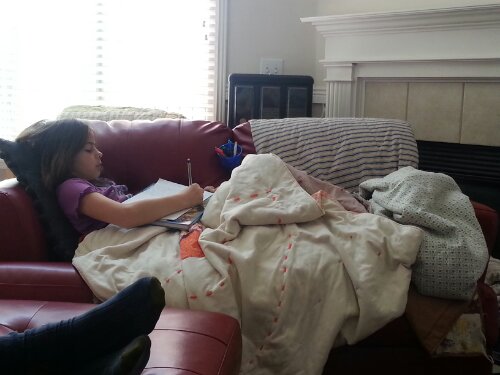 I told Andy today that General Conference is just getting better and better.  I look forward to the inspirational messages they share with us.  I try all in my power to help my children look forward to it as well.  As a child, I didn't like watching conference….it was boring to me.  I was naughty that way. My poor mom……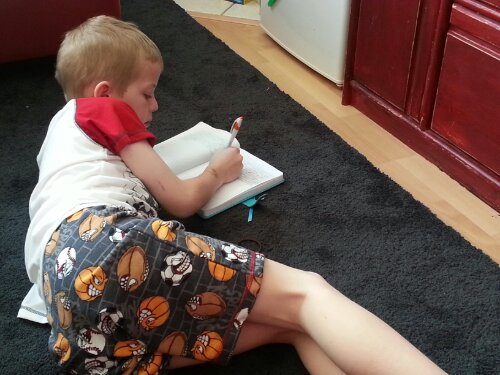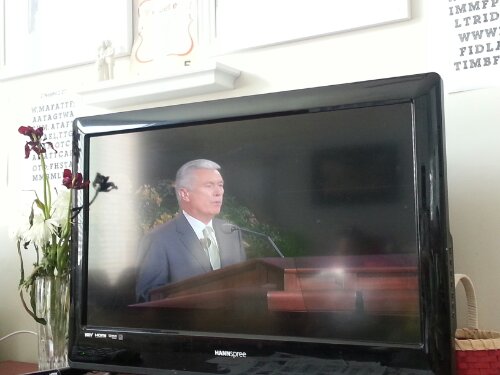 After making our traditional German pancakes for breakfast,  we all sat down and watched General Conference.  In the past I have done conference baskets and conference packets; however, this time I bought each of us a journal to take notes.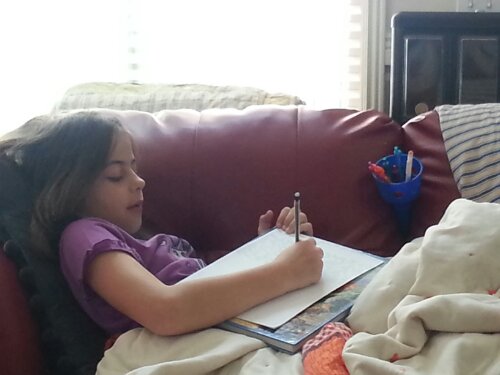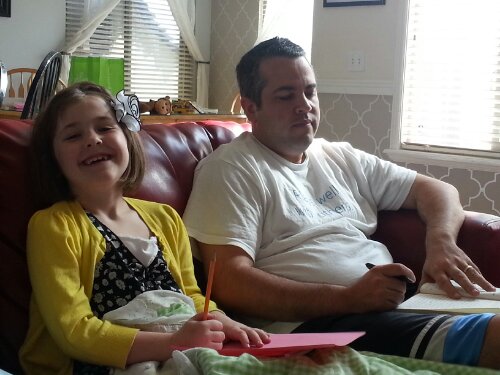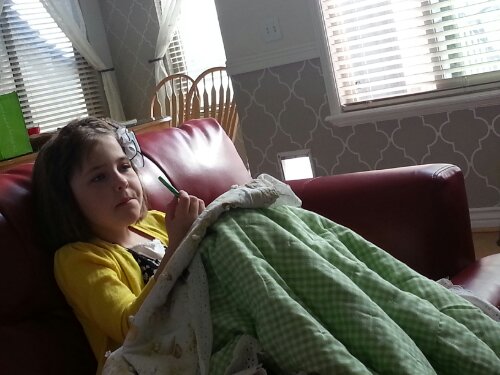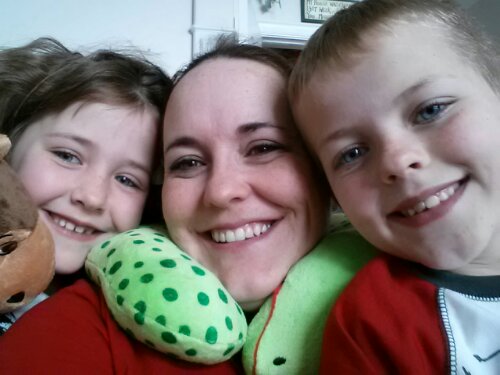 For the most part the kids did great.  We would sometimes review the talks during the music if they had questions. It was pretty remarkable that two women gave the opening or closing prayer in various sessions of conference….a historic first.
Emalee wasn't able to take notes so I did make her a conference packet….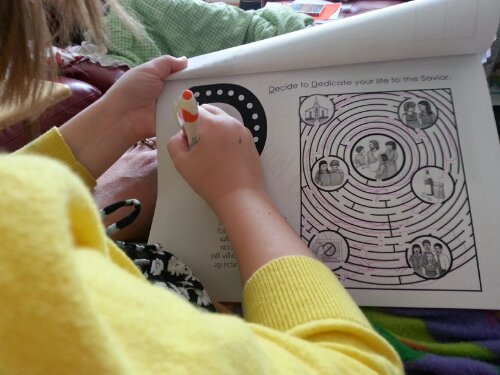 Jaron wanted me to take a picture of him with Charlie…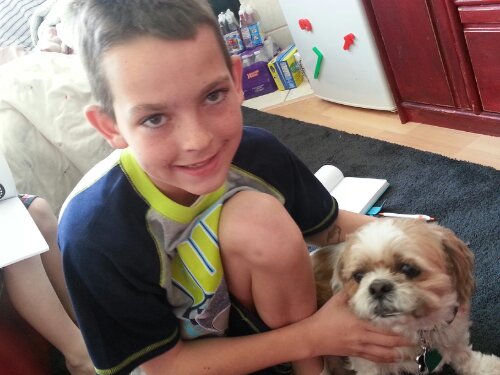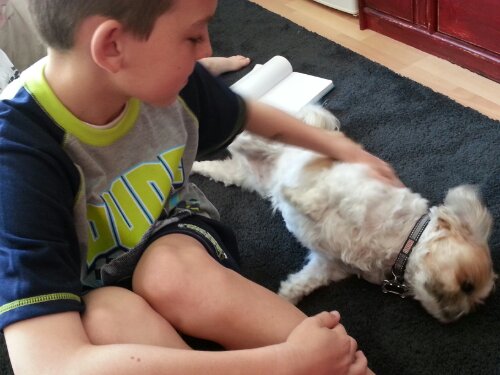 Here's Jaron with his momma….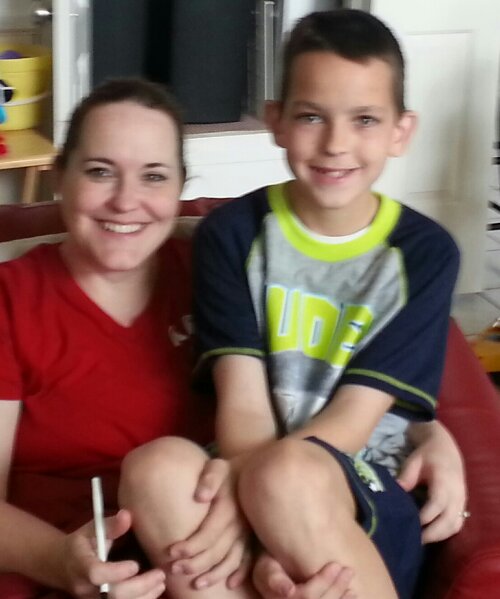 After the morning session finished, we went outside in the front yard.  John and Liberty had walked over to say hello.  We visited with them for a little bit.  After they left, Andy and the kids started playing four square.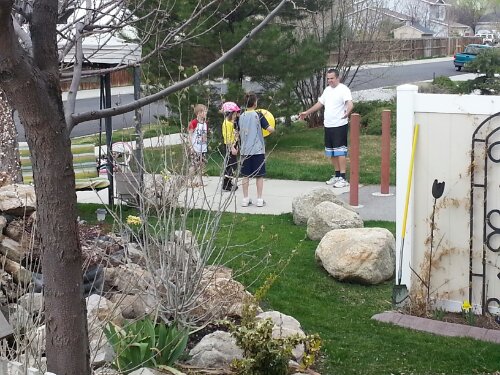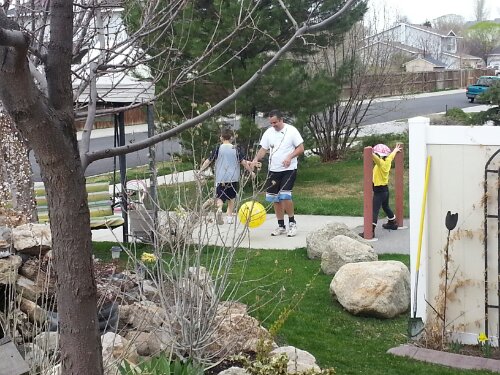 Meanwhile, I got some bread for the ducks that frequent our pond.  We call them Bert and Ernie.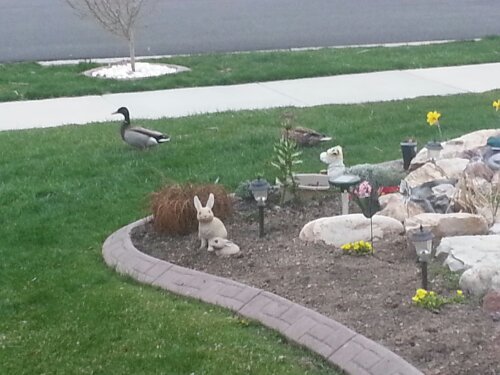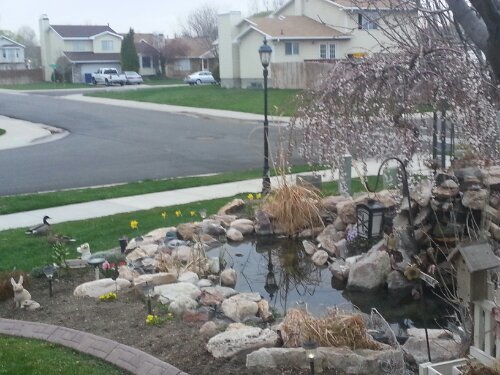 It really was a beautiful day in every way.