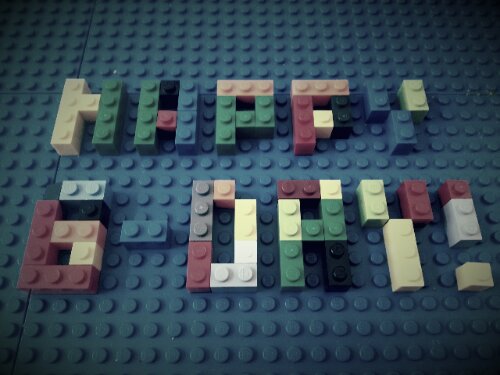 Happy birthday sweet Trevin.  I packed you a fun lunch, got you brownies for your class and a balloon that says "Feliz Cumpleanos" (which you proudly tied to your backpack).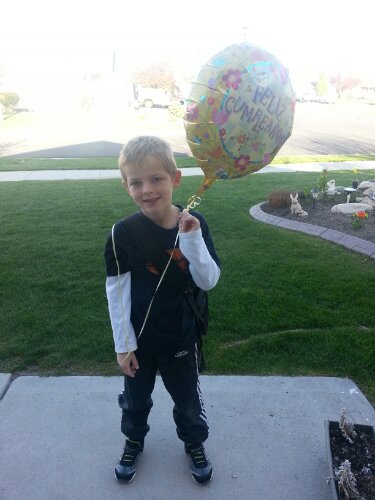 After school I took the boys to get haircuts, went and purchased new summer shoes for the kids.  When we returned home, Mimi was there waiting with Keltie and Parker.   She gave Trevin his birthday present and one from Oma.  It was fun to visit for a few minutes.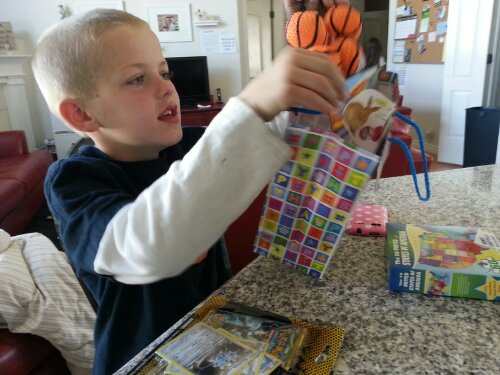 Andy and the kids went to Tae Kwon Do for testing.  They were all trying to get their next belt (blue).  Unfortunately,  they didn't pass….but they'll just work harder to get it next time. 
When they returned, I had a little treasure hunt planned.  Before we started, my brother Jeff called to wish Trevin a happy birthday.   It was really nice chatting with him….I need to call him more.
I wrapped Trevin's birthday presents and had an idea.  Trevin is always so generous and thoughtful.  Whenever he is given a gift, he gives it away.  So I found some small gifts that I could give the other kids (like pencils, treats,  and trinkets).  Then he would feel like everyone got something and he would be happy.  I wrapped everyone's gifts in different paper and Andy hid their gifts in the front room.  They all had a blast.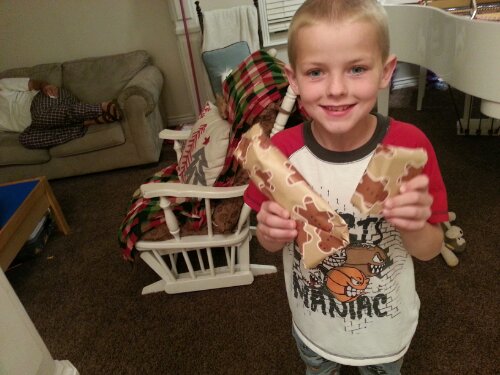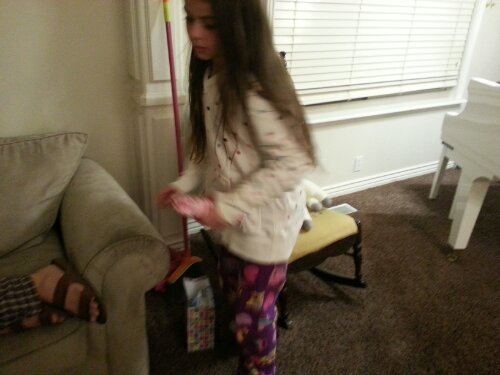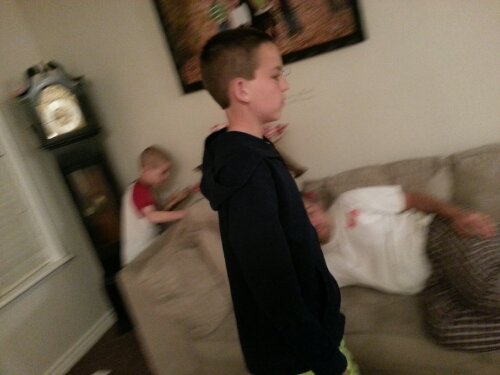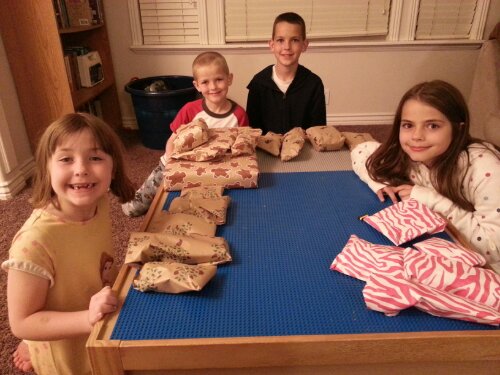 I love you Trevin!!!!!!