To celebrate the "last" official day of summer break, we invited some friends to spend the day with us.  The boys got to invite their friends last time….today the girls got to invite Cassie and Kate to go with us.  We ate lunch together at the house and headed off to paint ceramics. They each chose such fun things….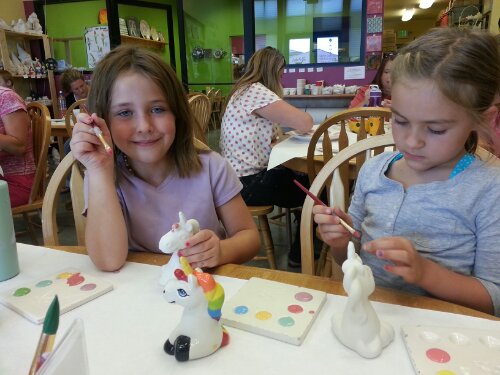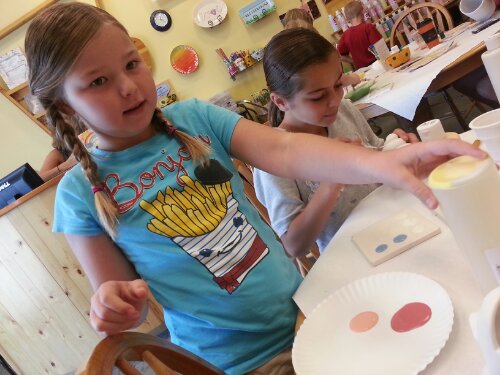 Afterwards we headed off to Cowabunga Bay where we went swimming.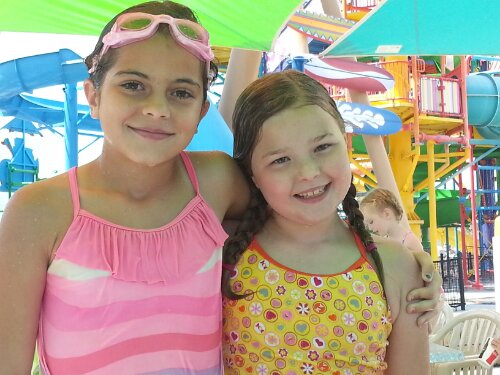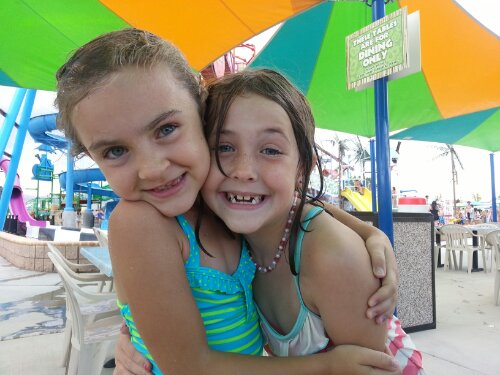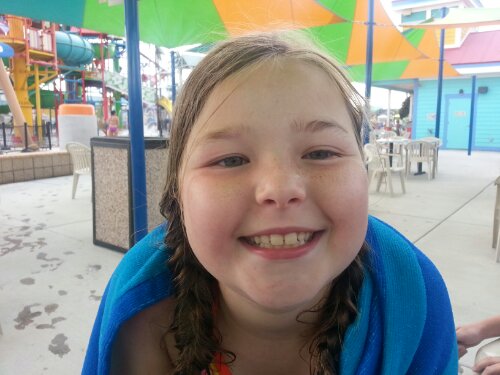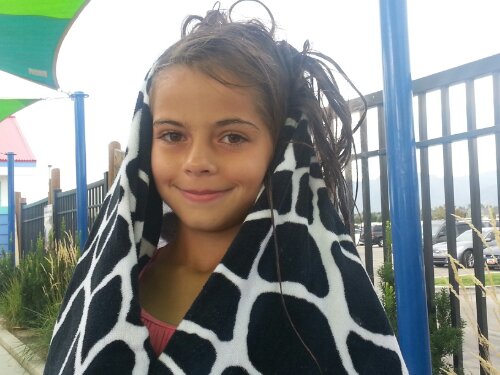 Jaron hates pictures so this is the best I can hope for…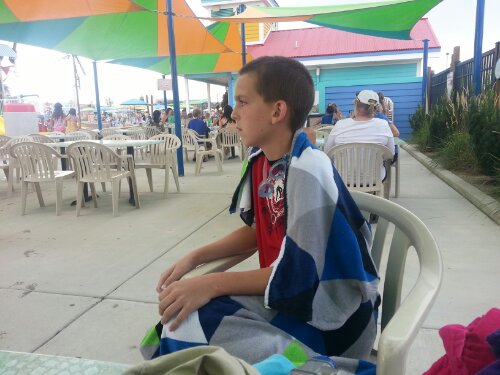 As it got closer to the time to go, Trevin was getting hungry and didn't want to wait for the others to finish swimming.  So it was no surprise he wasn't going to smile for me: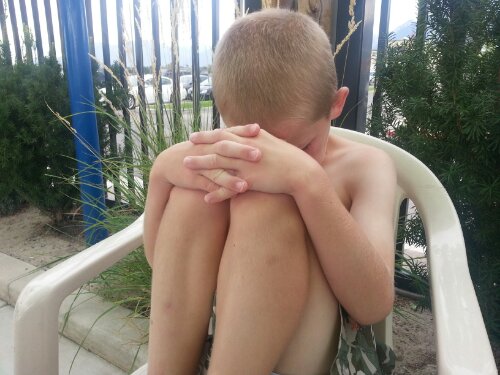 His frowny face was soon relieved after I took them all to Zupa's for dinner.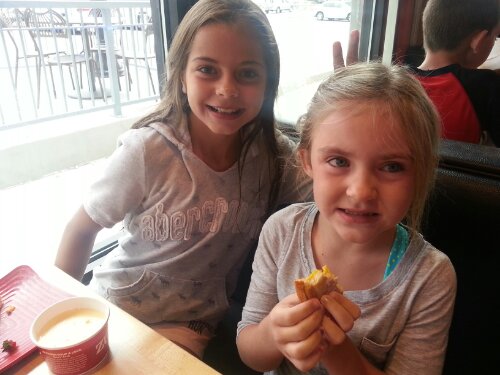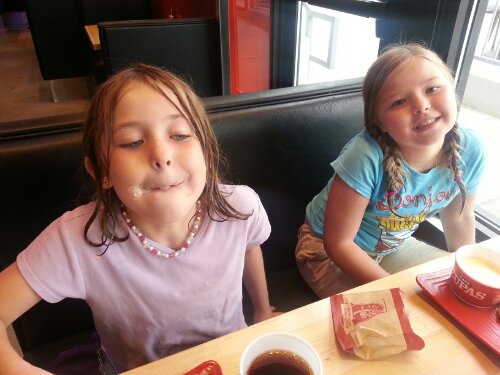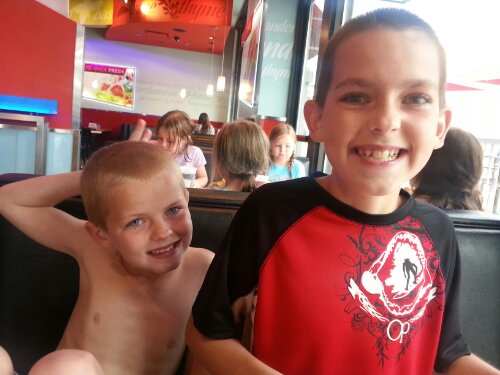 A few hours later, Andy returned home from Arizona. He had been there for a few days on businesses. I'm always relieved to have him home safe and sound. Especially since he lost his wallet this trip and didn't know if he'd be able to fly home without his identification. Thank goodness for honest people a day later……an answered prayer.