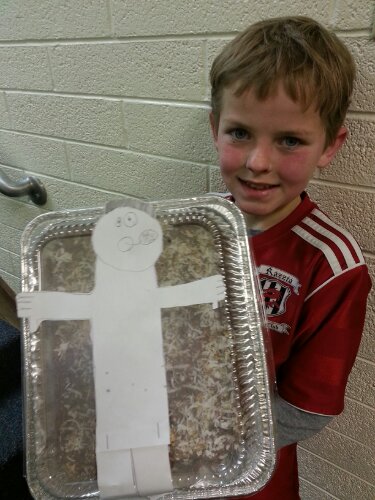 Tonight we had the Blue and Gold Banquet at the church to help raise money for the scout program.  We made chocolate chunk  brownies with chocolate frosting and toasted coconut.  Ours had the highest bid of $75.00 at the end of the night. 
I love the little picture Trevin drew of himself..he taped it on the container that reads, "Buy me!"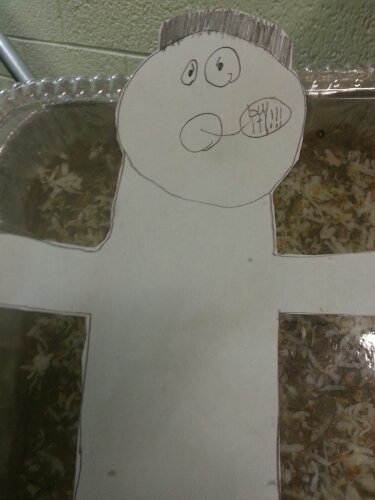 Here are a few of the other cakes…..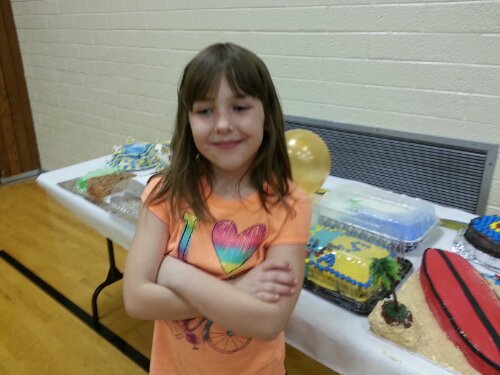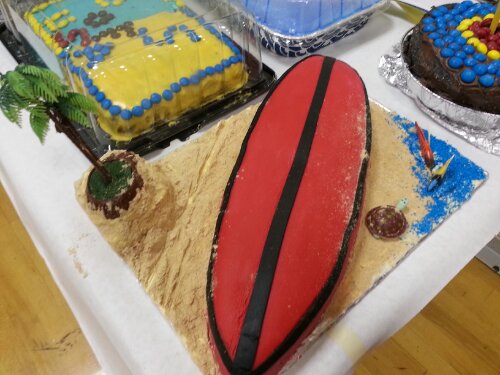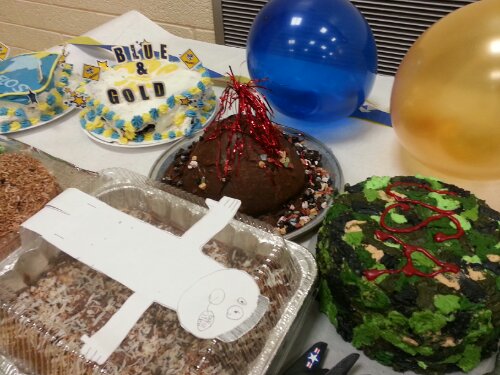 Trevin also was part of the entertainment…..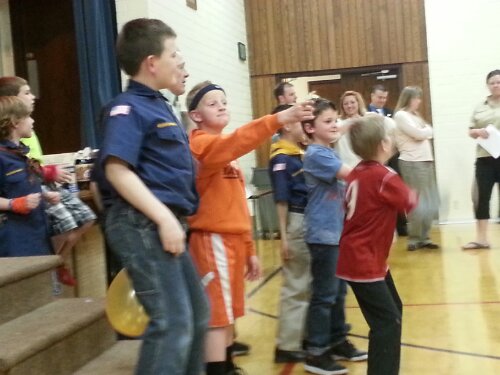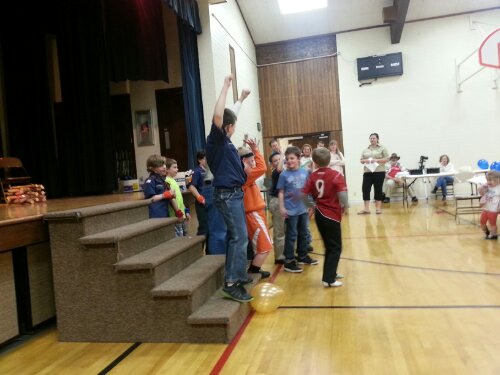 He received two awards tonight. Here he is receiving them from his scout leaders, the Loveless's.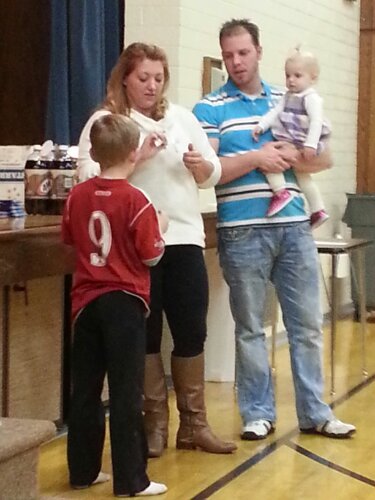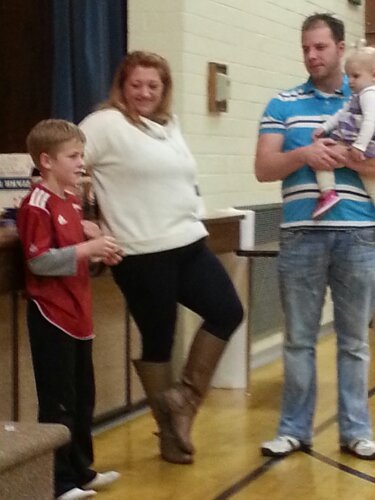 After everything ended, I went down the hall to pick up the girls from Activity Days. They are a great group of girls!