Trevin and Emalee were both bright-eyed and bushy tailed this morning. They were excited to start a new school year, see their friends and meet their new teachers.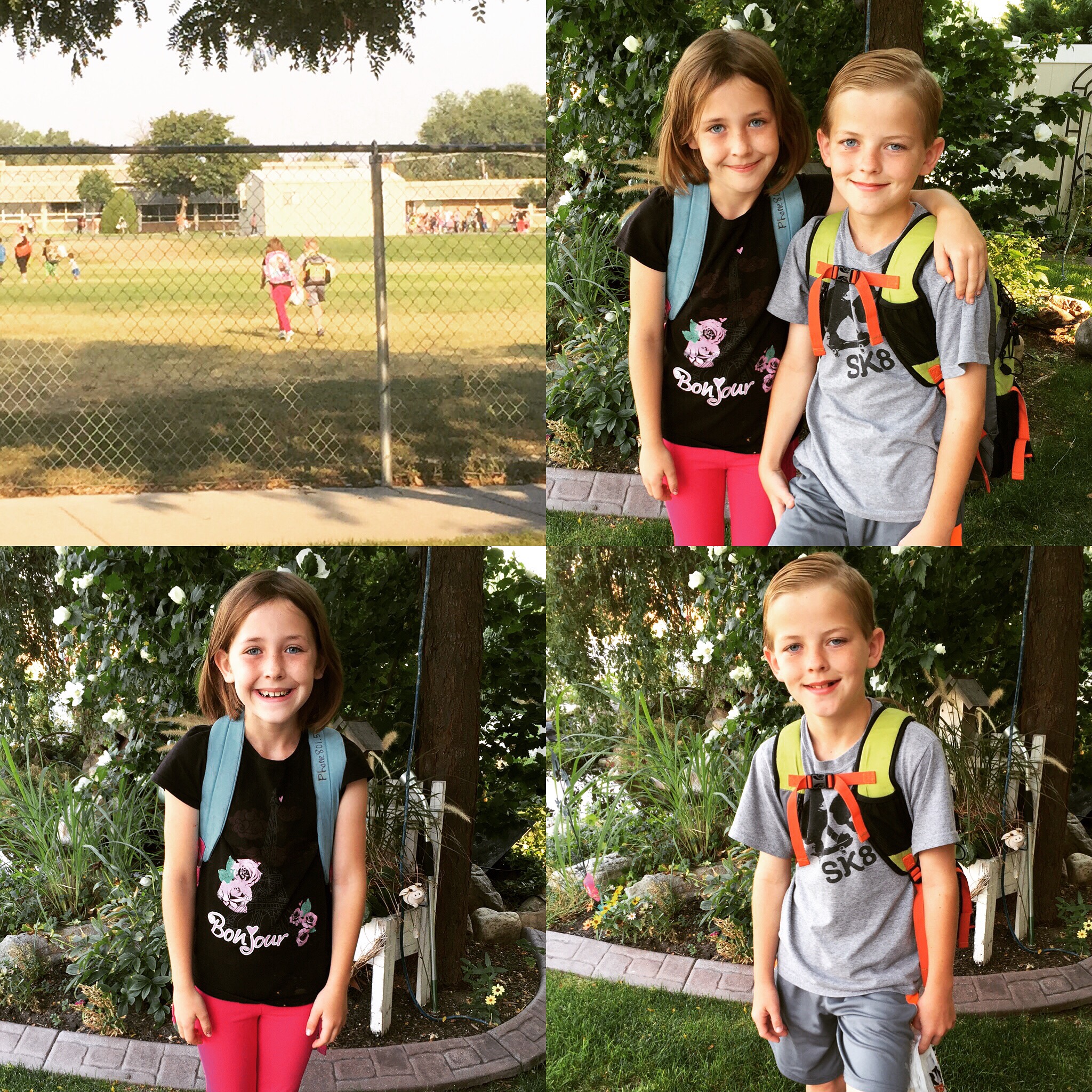 I picked both of them up from school and we headed to Em's Brain Balance appointment . On the way there, they both proceeded to tell me about their day. It dawned on me how much I love picking them up and having those few moments with them after school each day.
Later in the evening, Trevin had soccer practice at Grant Elementary. At the same time, Andy and Emalee went to Tae Kwon Do. Fall is back in full force!
Jaron on the other hand got to go to the Copenhagen, Denmark temple today. Lucky guy!