I ran into an old co-worker of mine this morning. We use to work together at IHC in the patient advocate department. It was one of the best jobs I had, along side fabulous women. So when I saw her face this morning, I thought, "I know her….how do I know her?" It took a good fifteen minutes, but I got it. (Hey, my kiddos took the best I had when they were born…scary what I have to live off of!)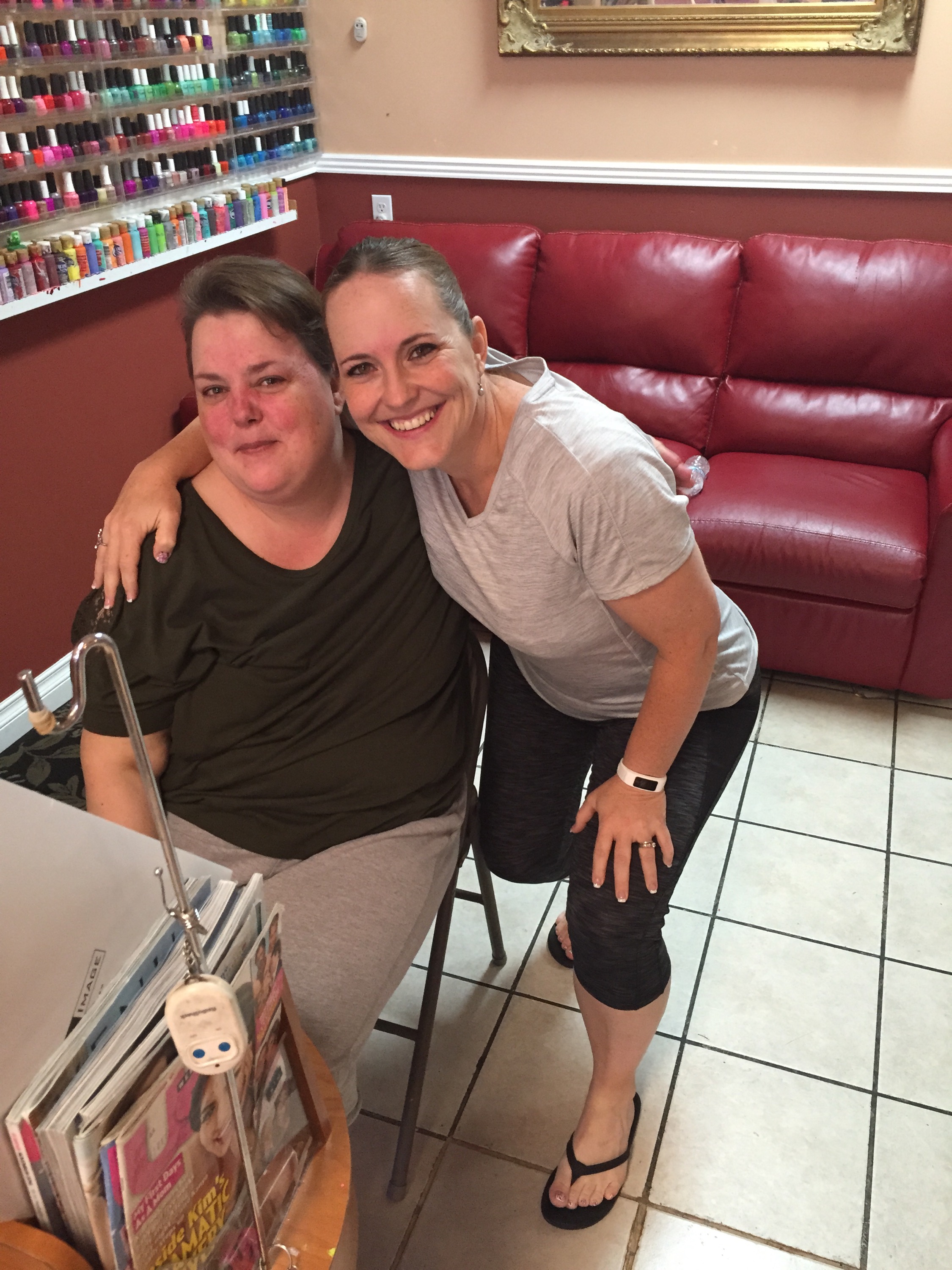 We chatted and caught up with each other. I asked if I could take a picture of us together before I left and she said, "Inevitably when I don't wear makeup, a camera gets pulled out." Another lady who was listening to our conversation said"I know…I never go anywhere without makeup anymore for that reason."
Trevin had a soccer game this afternoon, first one of the season. They won 8 to 0. Off to a good start.
While grocery shopping, Liberty called and invited Trevin and Emalee to sleep over, giving Andy and I some time alone. At this point it was 8 p.m. We dropped them off and they were elated to go.
Andy and I decided to wrap up a few things at the house and watch a movie together. I told Andy to check the freezer down stairs but I was sure we had ice cream. He dished us up both a bowl and we watched our movie. Not long after finishing the ice cream, my body started cramping a lot. My stomach was loud and it honestly felt like someone was stabbing me. I don't know if it was due to the sugar or the fact I haven't had dairy for the last six months, but the ice cream and me did not agree.
I have taken some medicine but for now, ice cream is not on my wish list any time soon. Ugg!!!!