It was strange waking up on our own in silence this morning. With Jaron and Ashlyn in Germany and the other two at John and Lib's for a sleepover, it felt a bit too serene…too quiet. I took it in, but it felt strange.
I visited the Oakhill ward for a bit before heading to our ward. Again it felt a strange not having any children with us. The air conditioner was blowing with full force and I always forget to bring a jacket. So Andy does his best to keep me warm, bless his heart.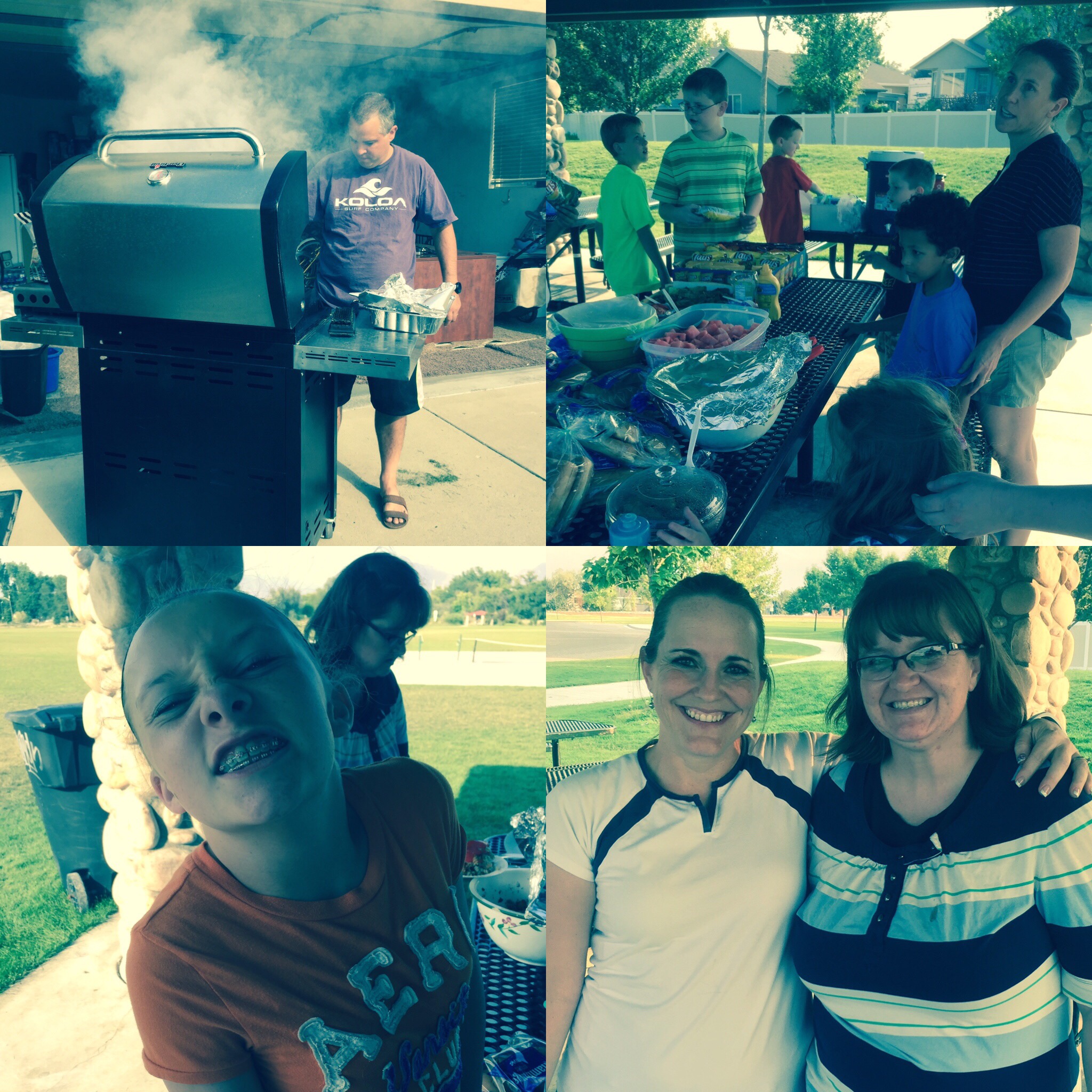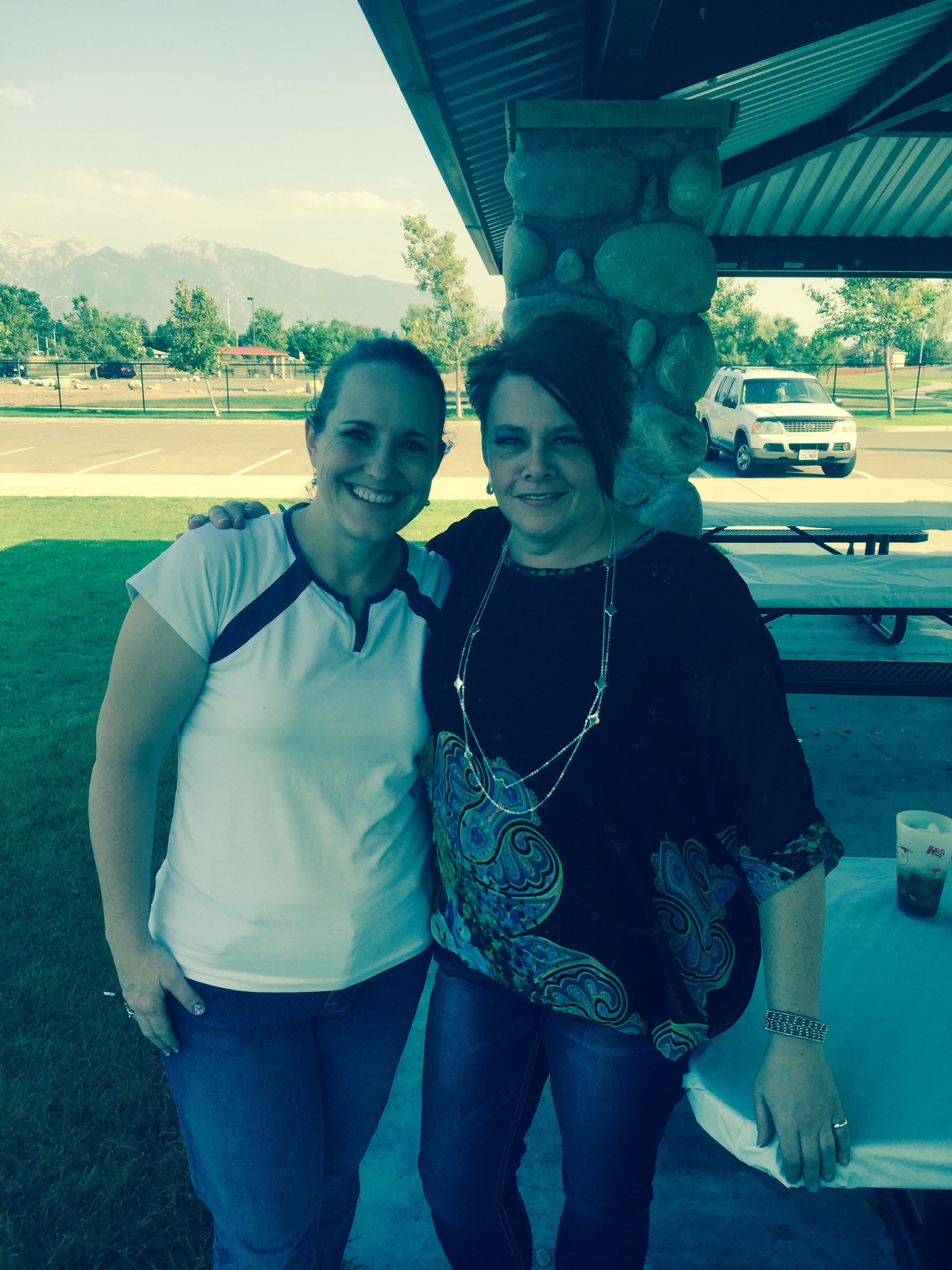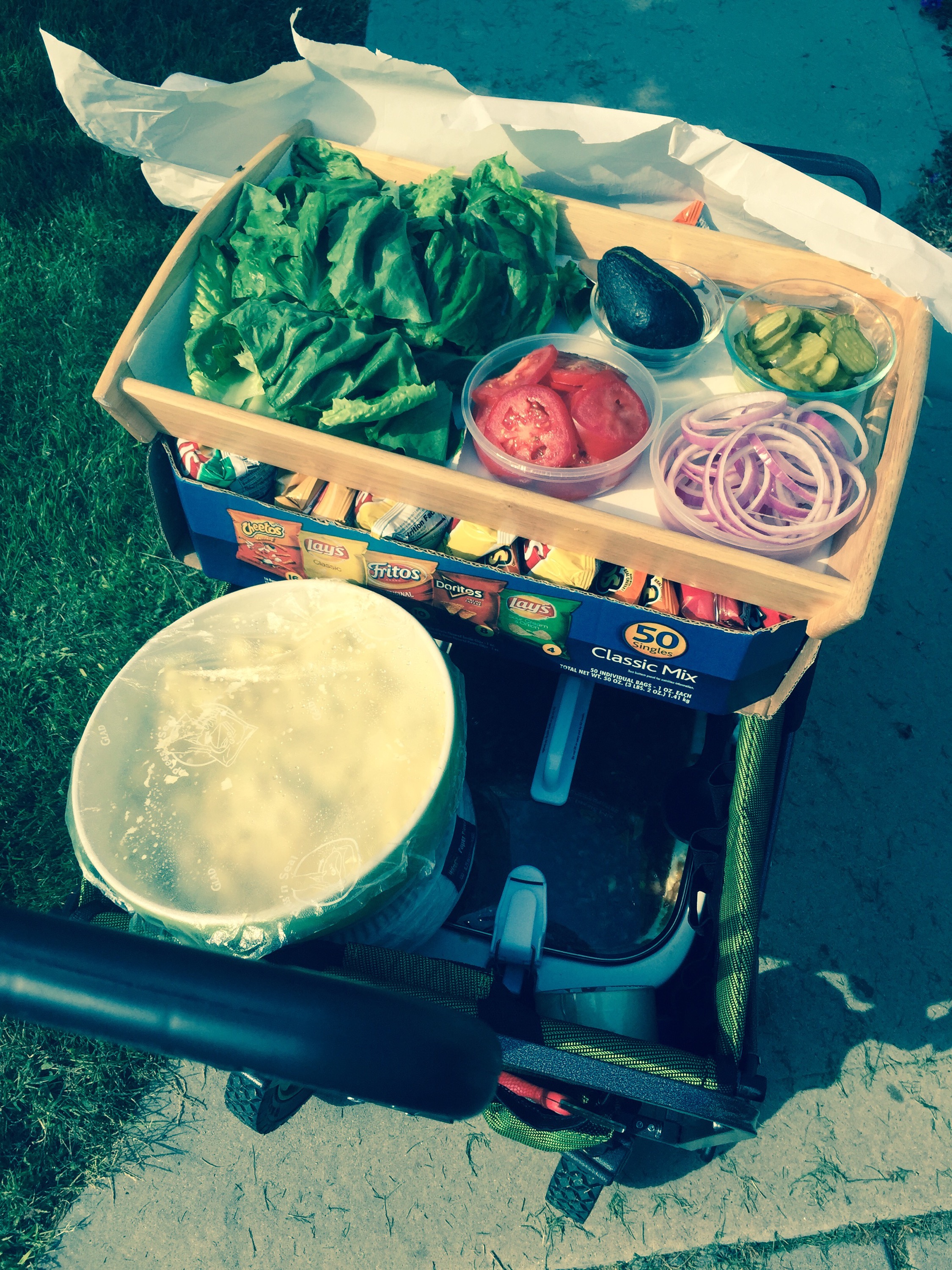 (The wagon made it a piece of cake to haul the food and other stuff over to the park….. really slick!)
After church, we had a BBQ with our home and visiting teaching families/sisters at the park behind my house. Julie Warner and her kids, Melissa Wyatt (my companion) and her family and Mindy Hill (a family Andy home teaches) came to our dinner. I was sad not to see everyone come, but we enjoyed each other's company and the fabulous weather! Time well spent.
Once we cleaned up from dinner, Andy and Trevin started kicking a soccer ball back and forth on the front lawn. Emmy, on the other hand, was riding her bike in the sidewalk. I watched them for a bit and then decided to call Mimi and Opi and see how they were doing. We chatted for quite a while, it was nice to catch up with them.
Another week bites the dust.