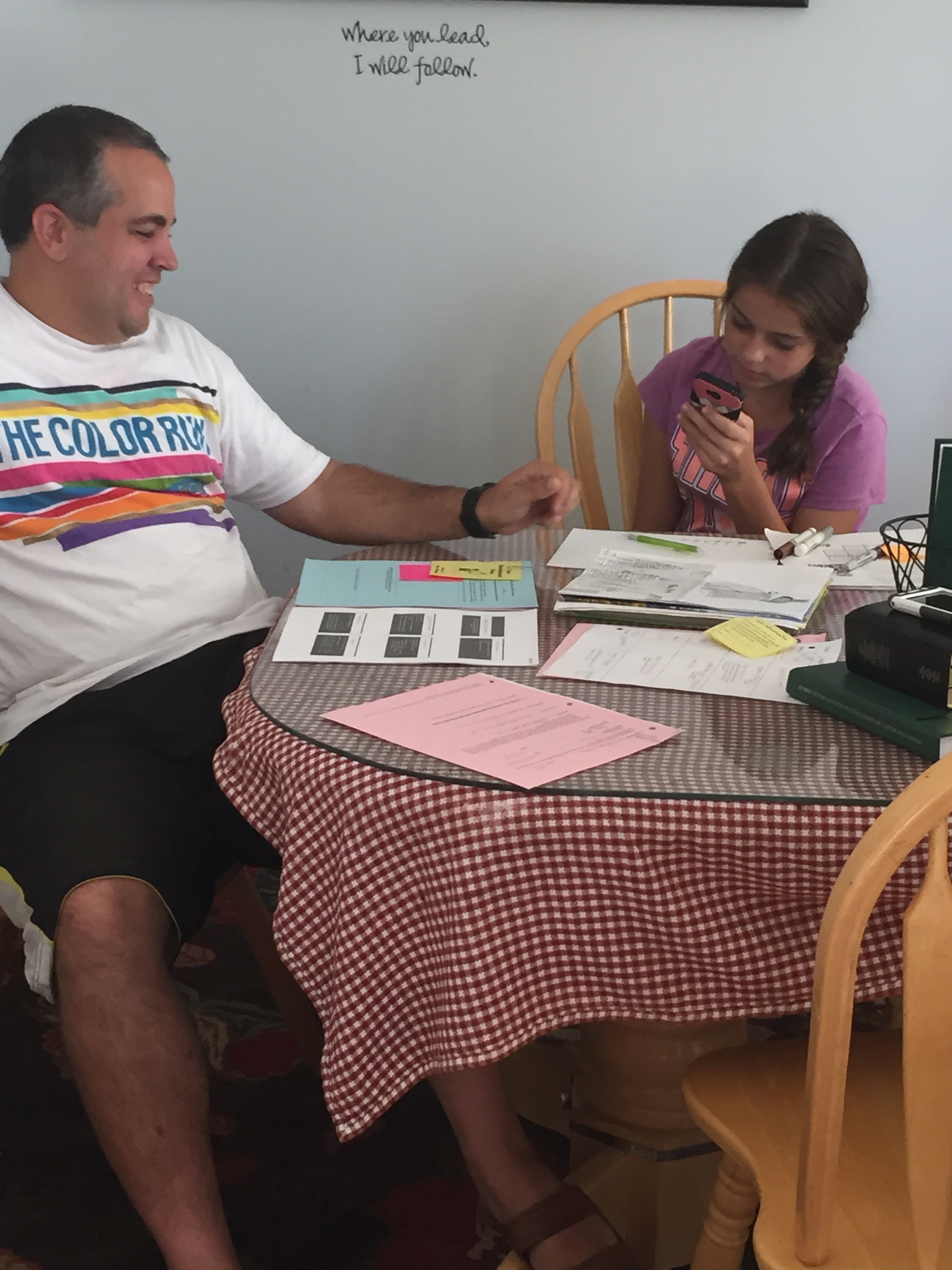 While the day may have started with catching up on homework, the rest of the day was filled with soccer, soccer and more soccer. We had six games from Park City to Draper.
While Jaron was getting ready for his game, Andy asked if he and Jaron were close to the same height. He's not there yet but it won't be long!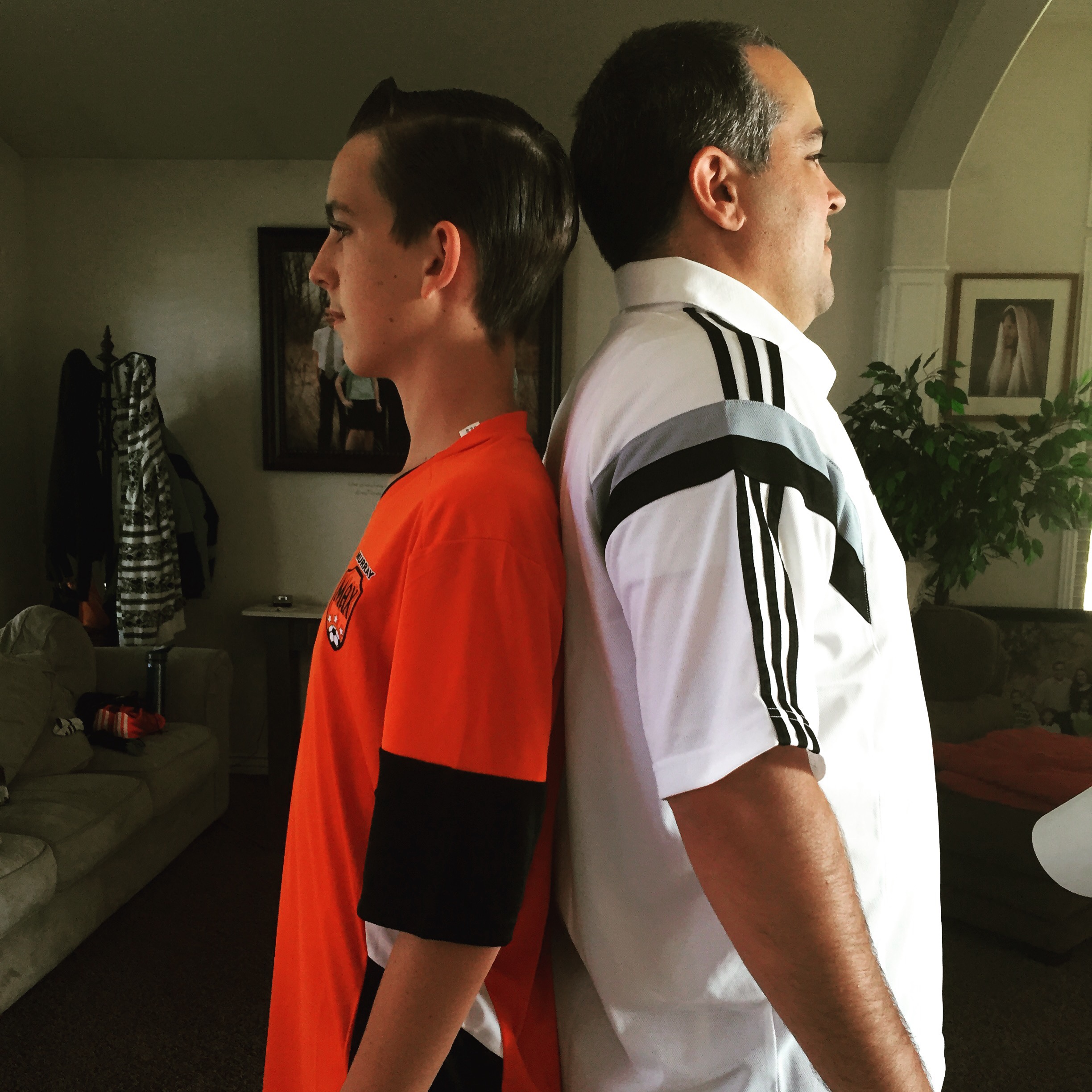 I dropped Ashlyn off to her soccer game and her team was so excited to see her again. Her game went well…she even scored once during the game winning 3 to 1.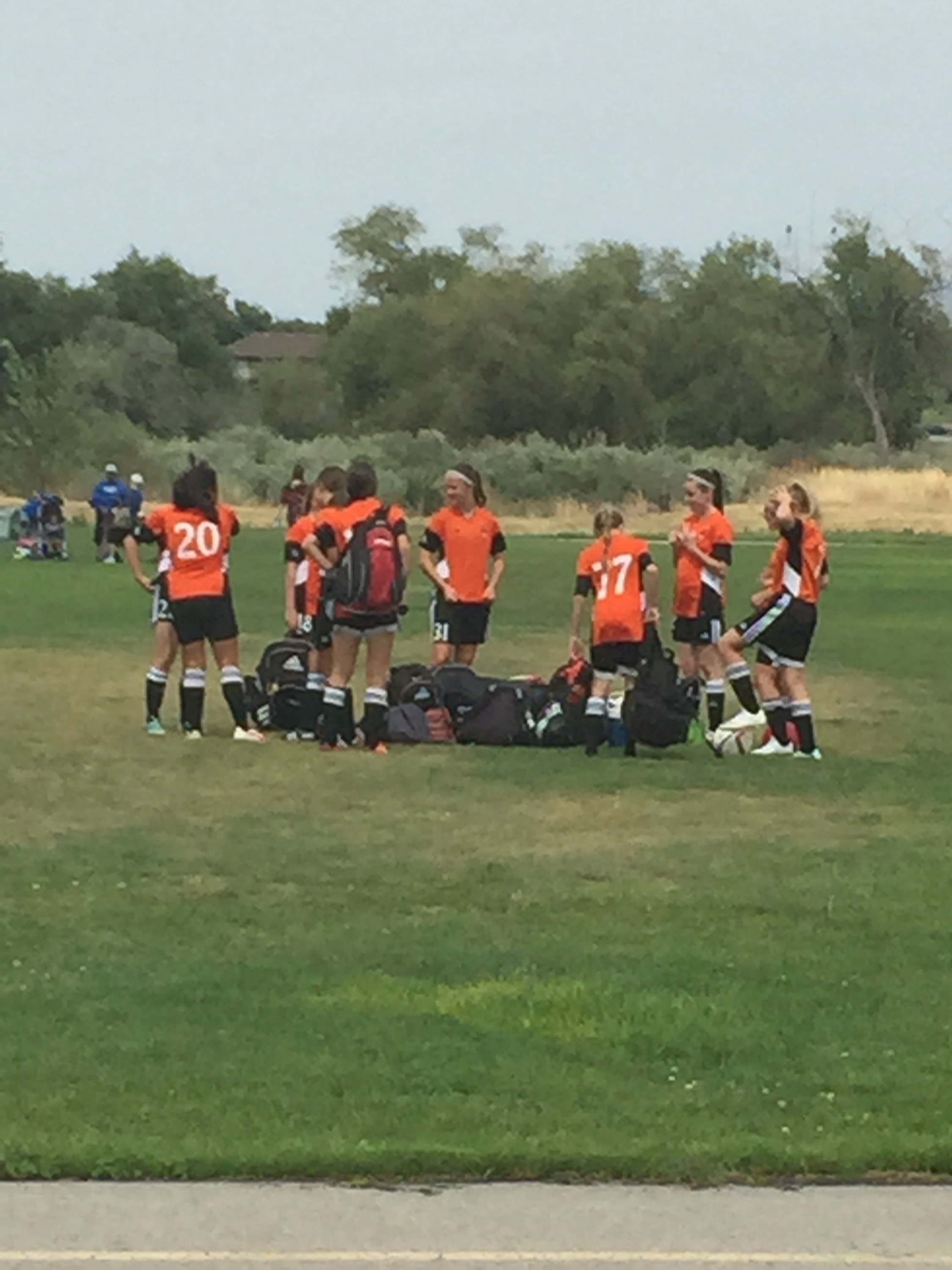 Emalee on the other hand was thrilled to get a piece of mail addressed just to her! It was a card from Mimi. It sure made her feel special.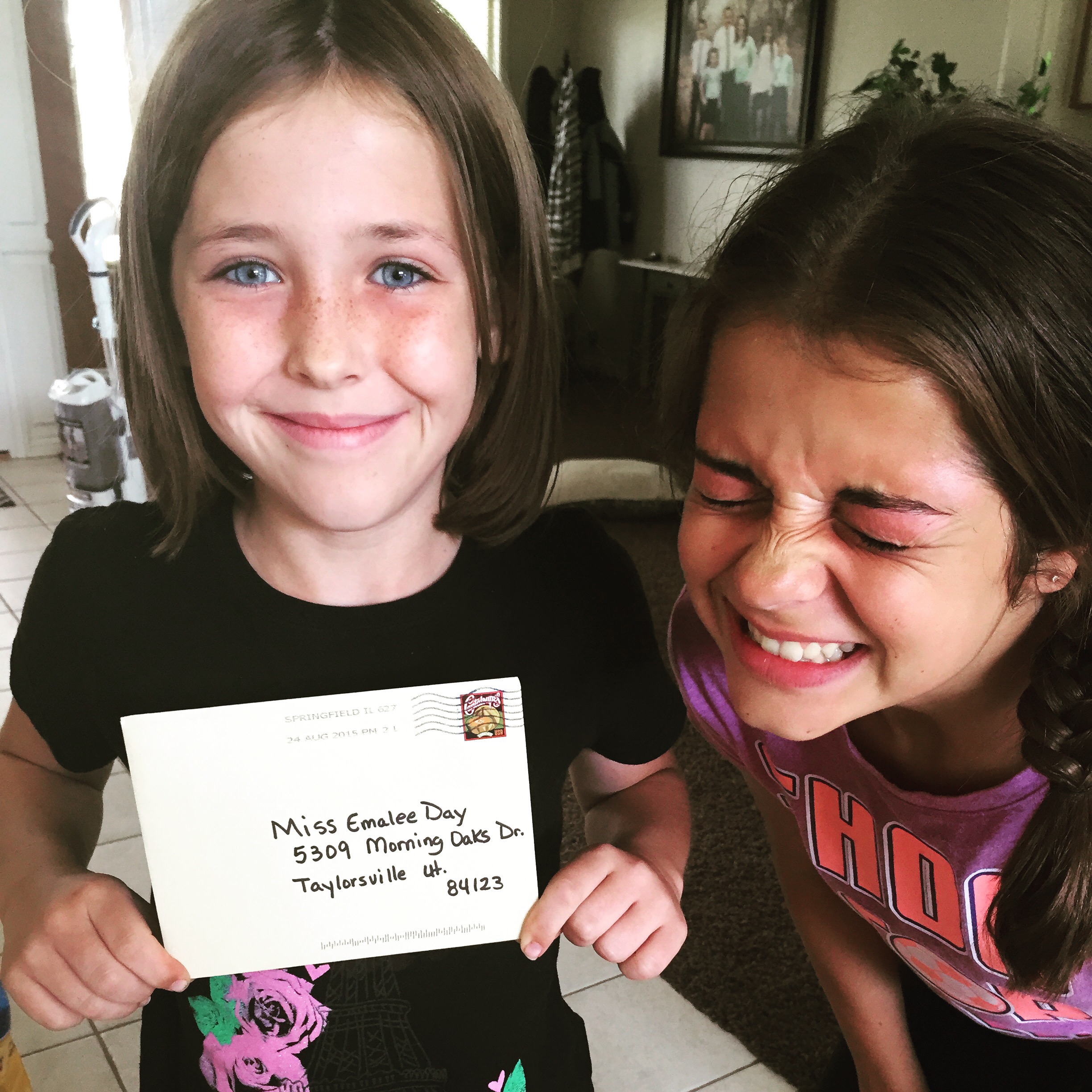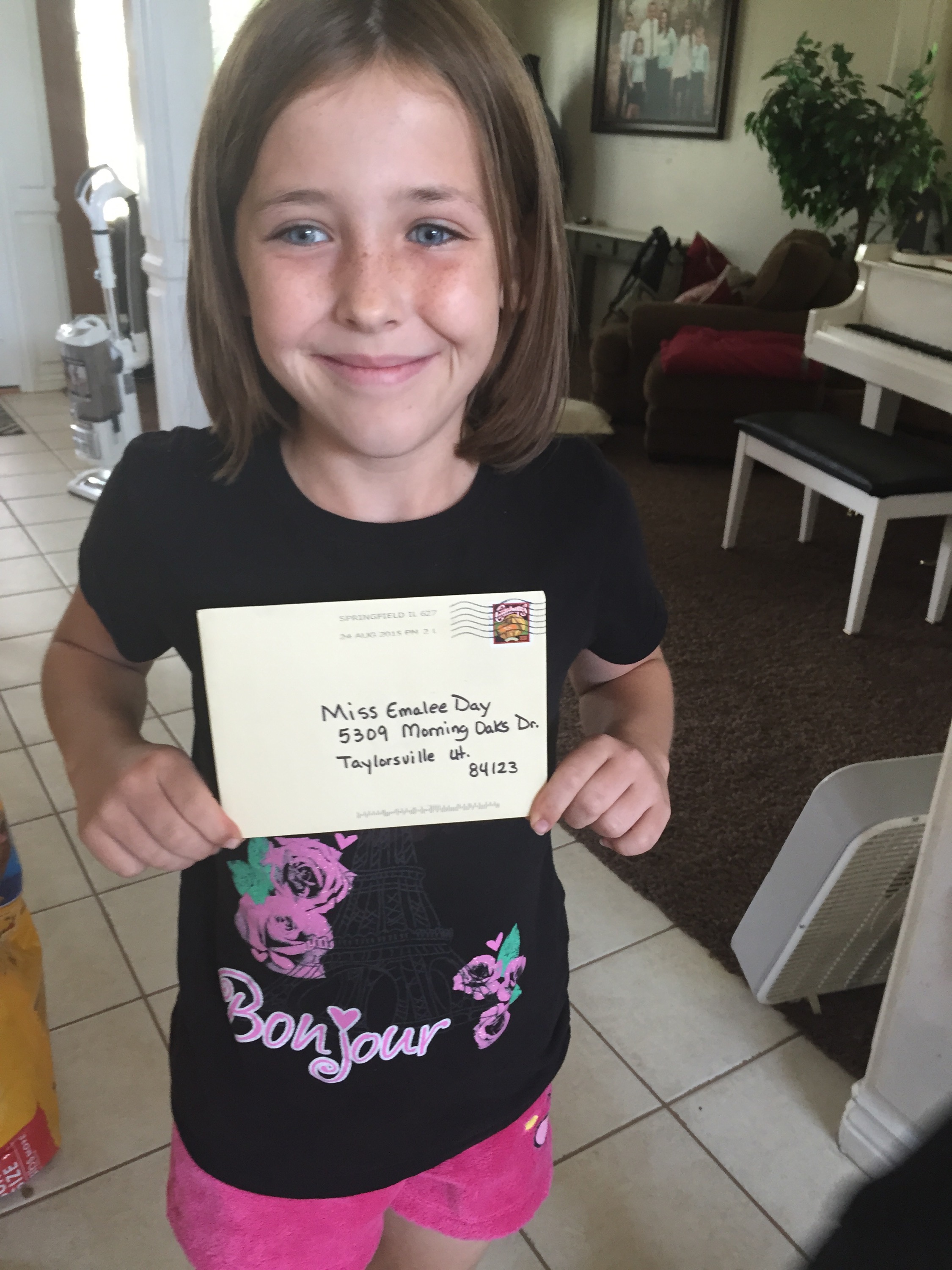 Jaron has had a particularly hard time adjusting to the time difference. He fell asleep at 4:00 p.m. and would not get back up, so I let him be. Both he and Ashlyn did that yesterday and ended up waking around 2 a.m. this morning. I wanted them to stay up tonight until (at least) 8:00 p.m. Ashlyn made it but Jaron did not.
Trevin begged Andy to let Alton sleep over tonight. With a lot of begging and a few extra chores, it was approved. They played hard tonight. Before the sun went down, they played soccer at the park behind our house.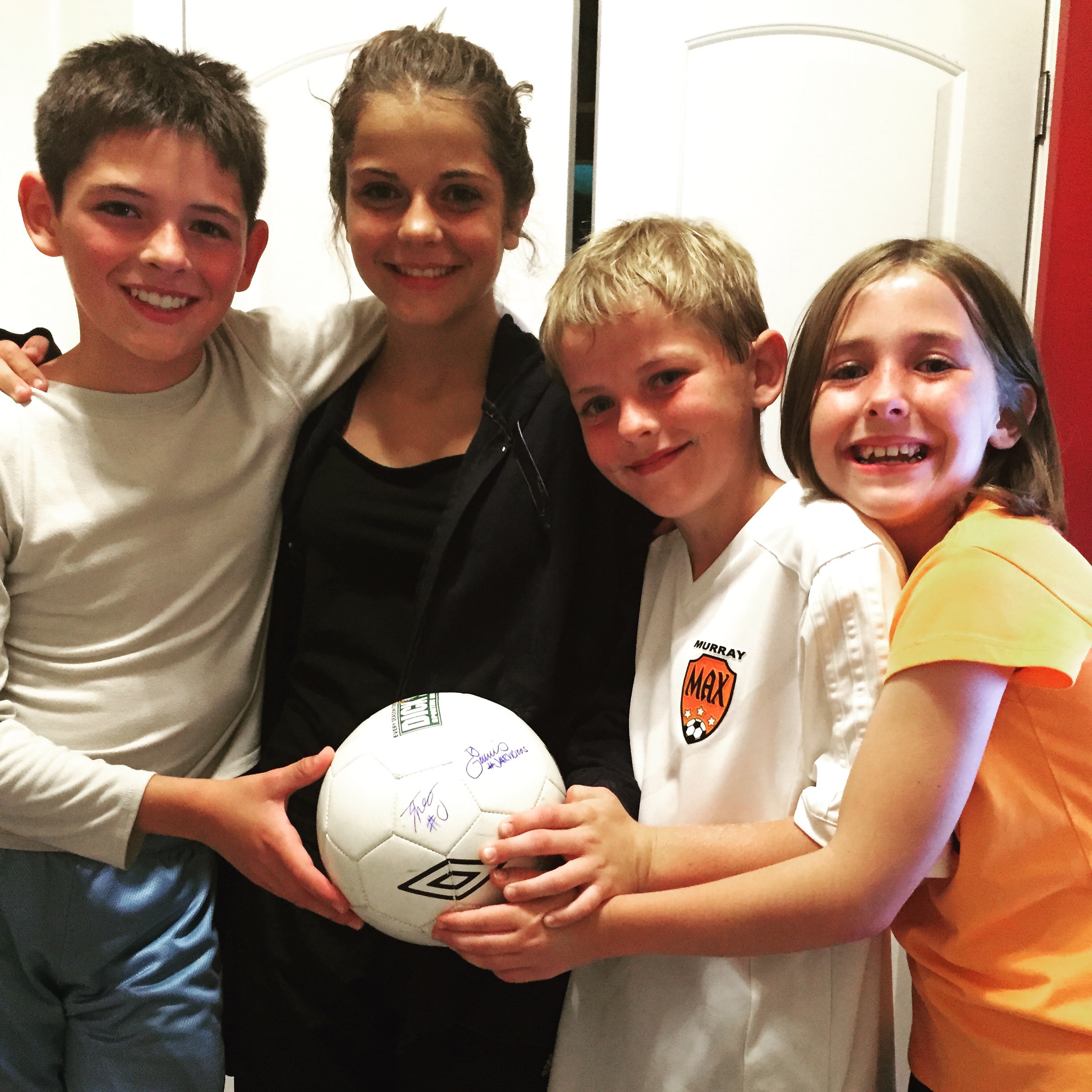 Here are the sweaty and smelly kiddos!!