So the first part of my day was spent in Centerville at a meeting for Sugardoodle. We are launching a blog called the Soul Spa. I met some of the lead bloggers, went over contracts and took pictures and videos for the blog. (Don't mind my triple chin! It's hard to take a picture of seven people when your arms are only so long!)
I had to leave the meeting pretty abruptly because Jaron and Ashlyn's flight was arriving. Flight 57 from Amsterdam had my two babies and part of my heart.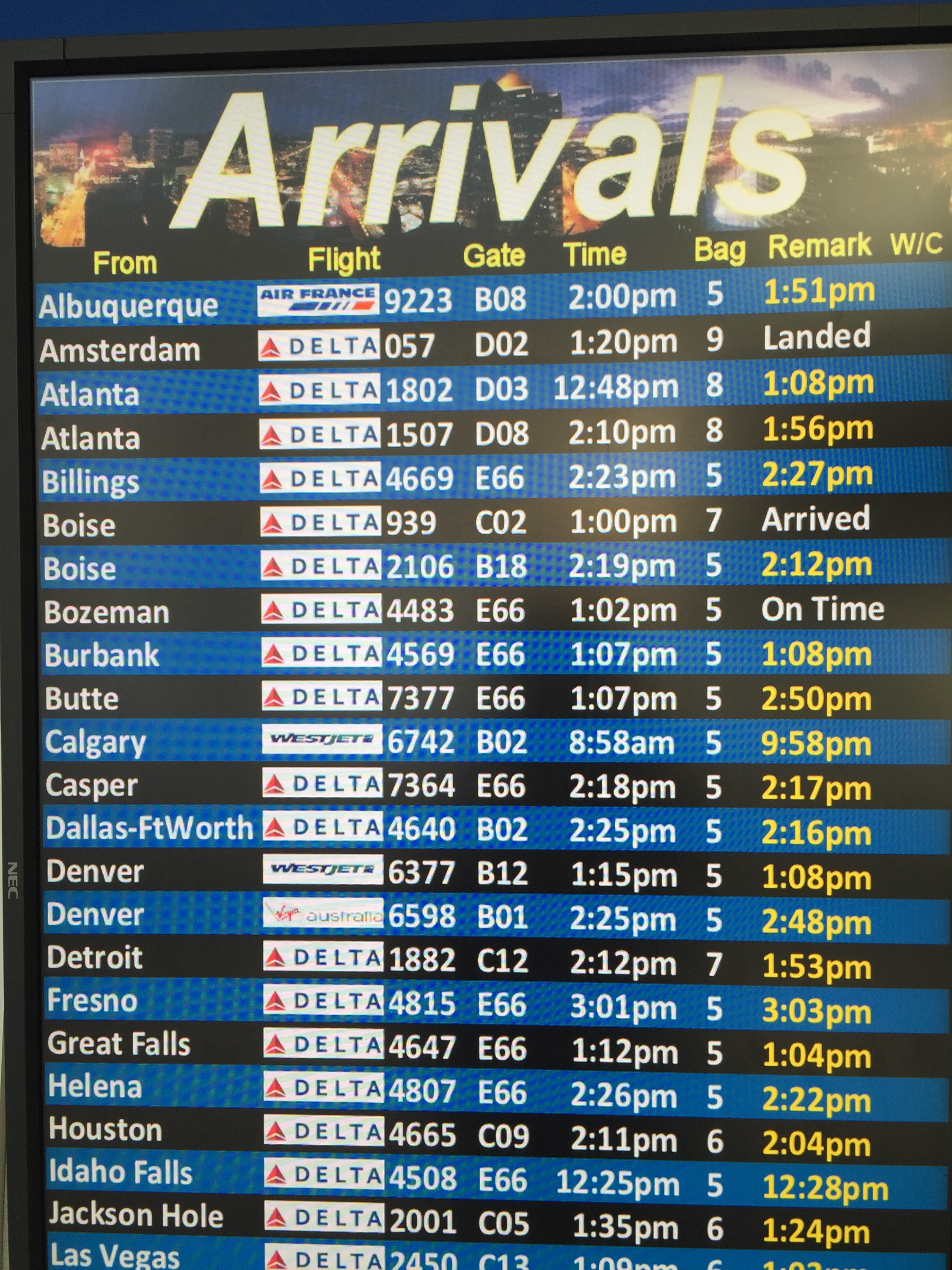 Even though their flight arrived early, it still took them a while to go through Customs. It seemed like everyone was mostly off the plNe and my kids hadn't come out yet. Suddenly, Margaret (Mimi's sister) appeared and was getting off her shift. She offered to go check on their status for me since I wasn't allowed back there.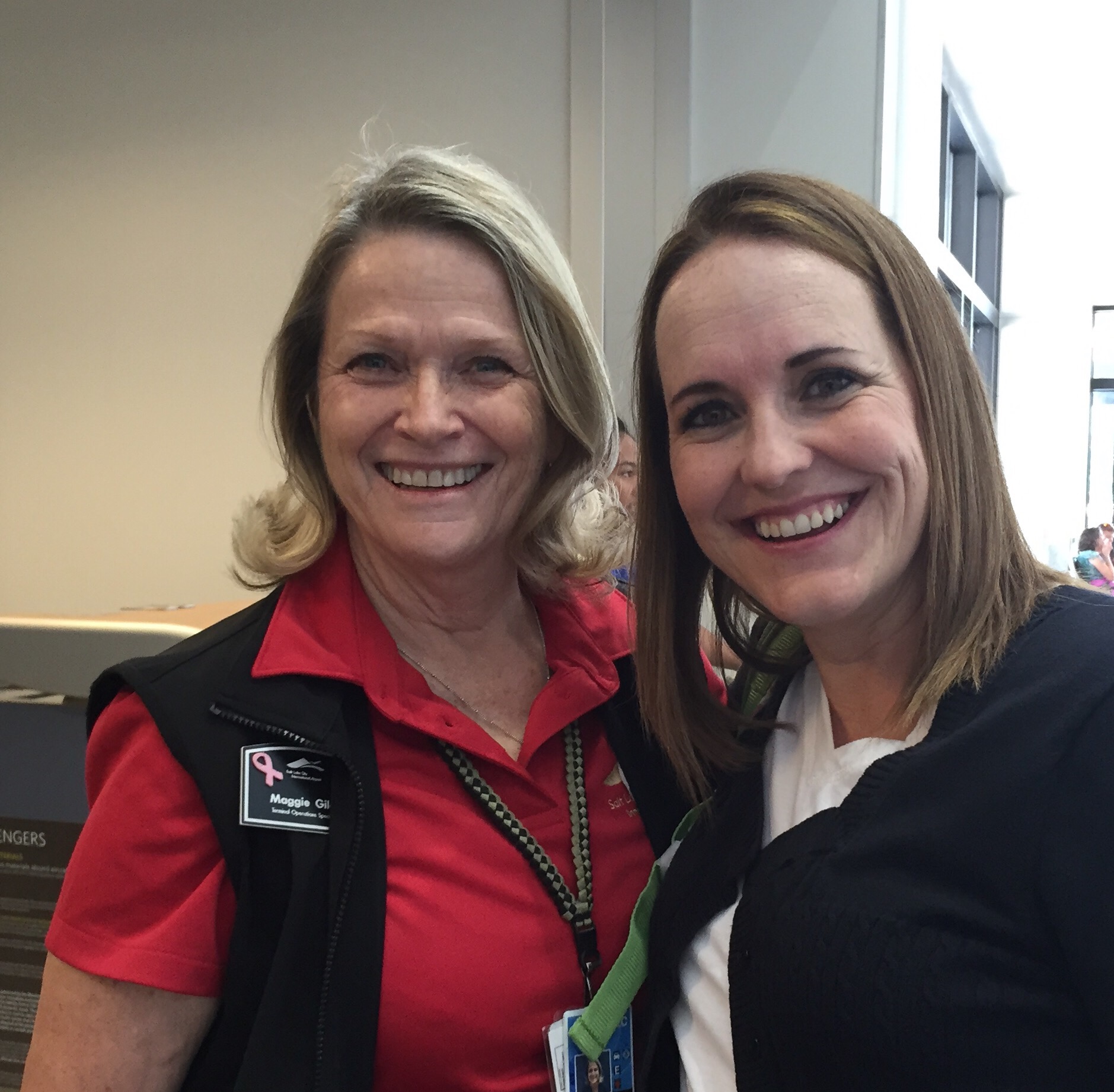 A few moments later these two appeared… They were tired but in good spirits.
Our first stop after the airport was Grandma's house. She had picked Emalee up from school so I could go to the airport.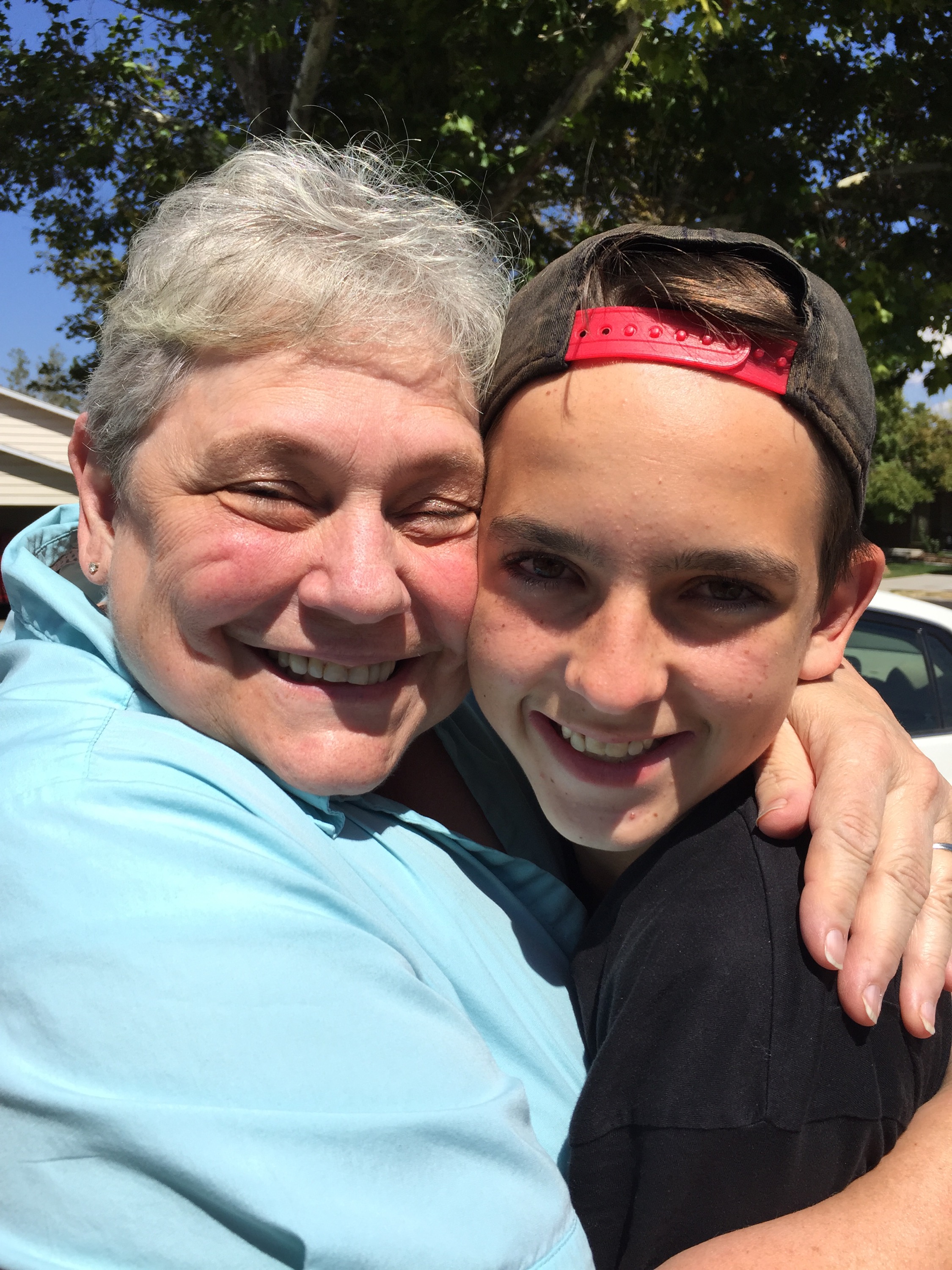 We visited with her and then went straight to Jaron and Ashlyn's school (Riverview Junior High) to pick up homework. School was just getting out when we arrived giving them a chance to say hello to some of their friends and find their lockers. (Emmy and I decorated the inside of them lockers last week, so they got to see the treats and school supplies we left for them.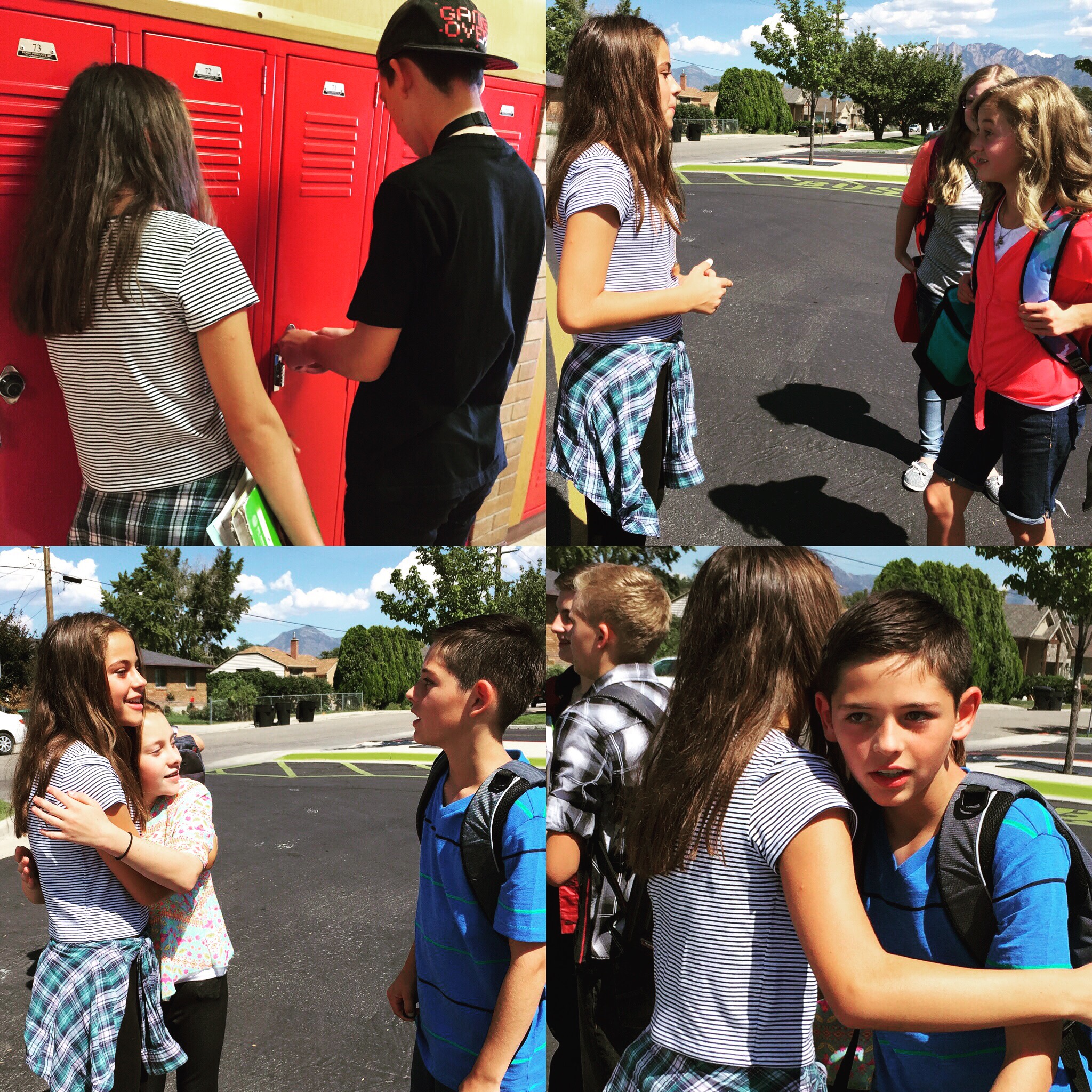 Meanwhile, Trevin had been invited to spend the afternoon with two of his good friends, Atti and Roman. They went out to dinner and then enjoyed a soccer game, where Trevin was thrilled to get his ball signed by one of the athlete's!
By the time Trevin came home, both Jaron and Ashlyn were fast asleep. In fact, they were out no later than five o'clock. I let them sleep today but it won't happen again tomorrow because they need to adapt to the change in time before school starts on Monday.
However, I wish I could have video recorded Kai's response to Jaron's return. As soon as we opened the front door and Kai spotted Jaron he started whimpering and crying. Jaron was just as thrilled to see his favorite dog. He brought him home a dog bone and Kai was in heaven.