We were true to the holidays and "Labored" all weekend long. Jaron and Trevin decided to camp out in the backyard last night, which they loved! Jaron got up early, excited to make chocolate chip pancakes for the family. He is a great little chef. Emalee was watching everything he did, wanting to be his helper.
After breakfast we got to work. Andy, Emalee and Jaron worked together while the other two paired off with me. Together we cleaned out cars, defrosted the freezer downstairs, did yard work, laundry, washed blinds, mopped floors and even rotated all the water in our food storage room!
The bummer deal today? My dryer broke! We'll have to troubleshoot it a little more, but for the time being I hung wet laundry all around the house until it dried.
Afterwards, we finished up homework due tomorrow, had showers and met up with my mom for dinner. We decided to go to the new movie, "Once I was a Beehive". It was really cute. I love how Ashlyn looks over at me whenever there comes a point where I might cry. I didn't cry this time but she always sneaks a look at me to check out if I'm crying. I use to do the same thing tiny mom. Not sure why really but I did.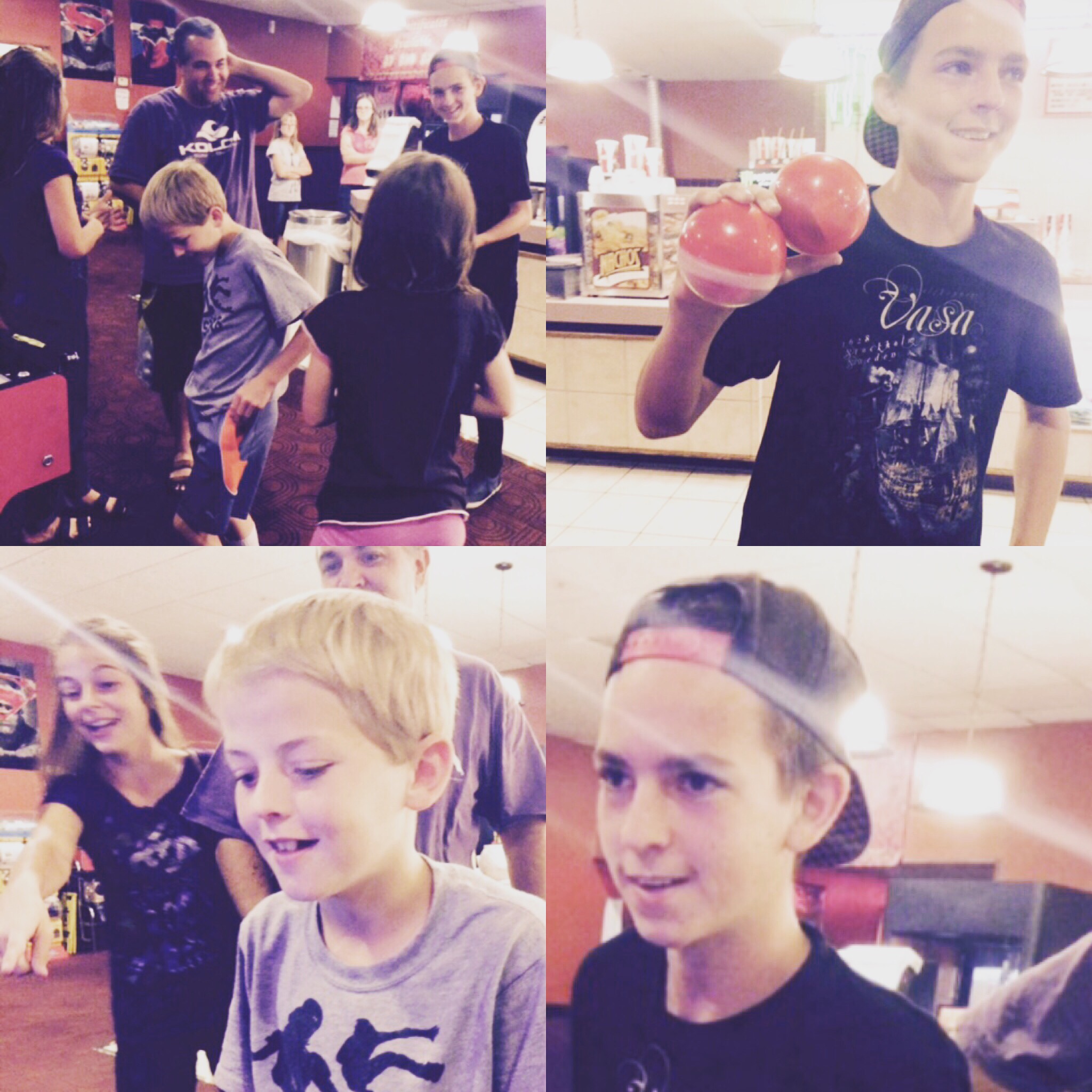 On the way out of the movie theater Jaron and Trevin really wanted to play an arcade game. Jaron did really well and earned two small stuffed animals. On the way to the car he said to Trevin, "Today must be my lucky day!"
We finished up the day by starting the Old Testament together as. Family. We figured since Jaron was reading the Old Testament in Seminary this year that we would help support him. We also changed our family scripture study time to nighttime. We'll see if that sticks of if we'll go back to mornings.