Four thirty this morning my alarm went off. (Today was the day of the Revel half marathon.). My mind screamed, "No, say it isn't so!" as I got out of bed. But it was so. Andy was up and at 'em a few minutes behind me.
All four kids were at four different houses so there wasn't a concern I would wake one of them. Ashlyn slept over at John and Liberty's, Emalee at my mom's, Trevin slept at a friends house and Jaron was on a Scout overnighter.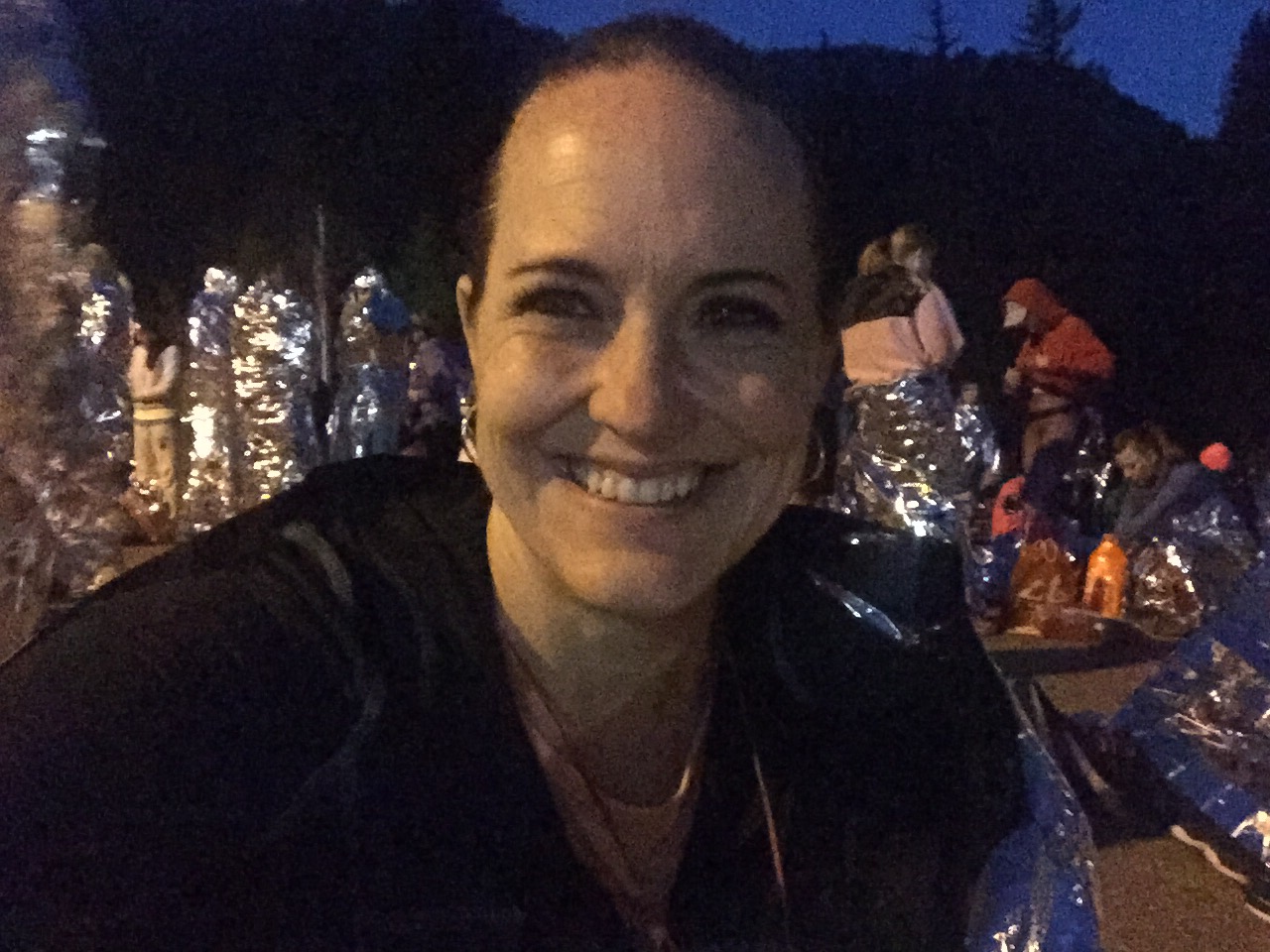 Andy dropped me off at the finish line, where everyone meets to be bused up the mountain. I loaded the bus at about 5:40 a.m. Once I got to the top of the mountain and got off the bus, it was freezing cold! Every participant was given an emergency blanket for this reason. It was a sea of silver foil.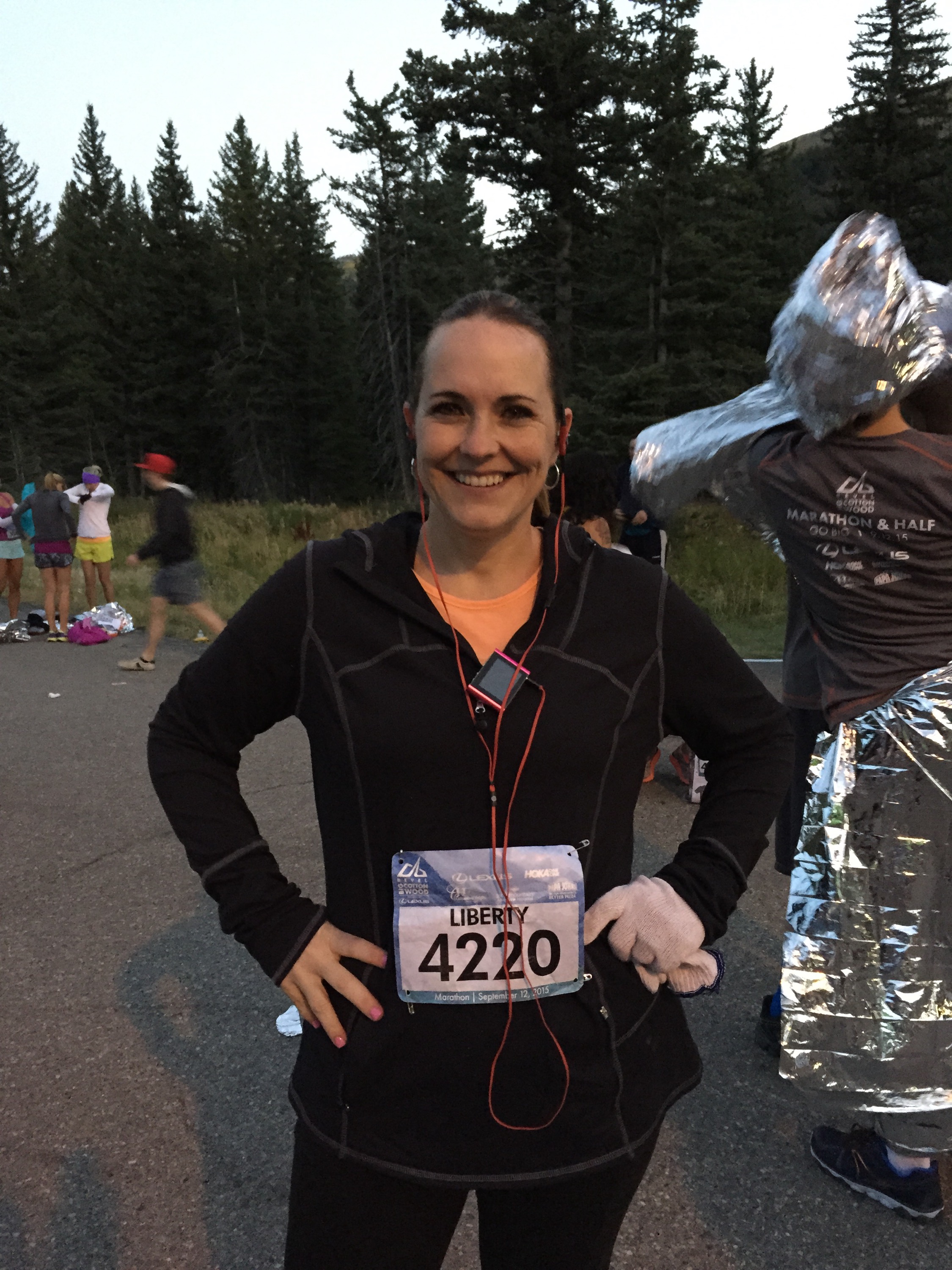 I started the race at 6:55 a.m. and kept a good pace through most of the race. My thighs were very sore running downhill for so many miles.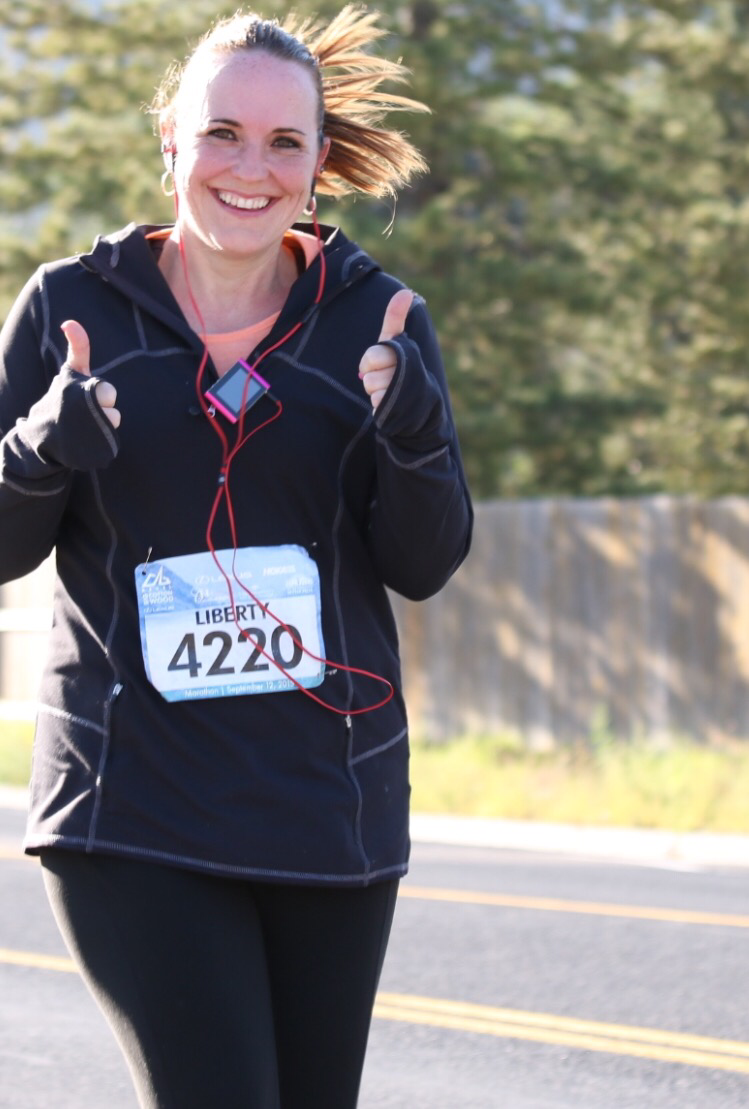 I certainly wasn't the fastest, and I didn't train for it (I was gifted the ticket from Liberty because she decided not to run) but the scenery was beautiful. I am also proud of myself for the fact that I finished. I did it!!