Some days just seem to be jam packed full of things that need to happen, today was one of those.
. Woke up and had breakfast.
. Andy and I discussed our schedules for the upcoming week for about an hour, deciding who was taking who where.
. I left to present two boys from the Paradise Ward with their Faith in God certificates from the Stake Primary.
. When I returned back home, we were having a song practice at my house. I agreed to play the piano for a quartet performing today: Julie Andrews, Gloria Pulver, Tara Hansen and Heidi Bates. We practiced for about ten minutes when Andy goes running out the front door.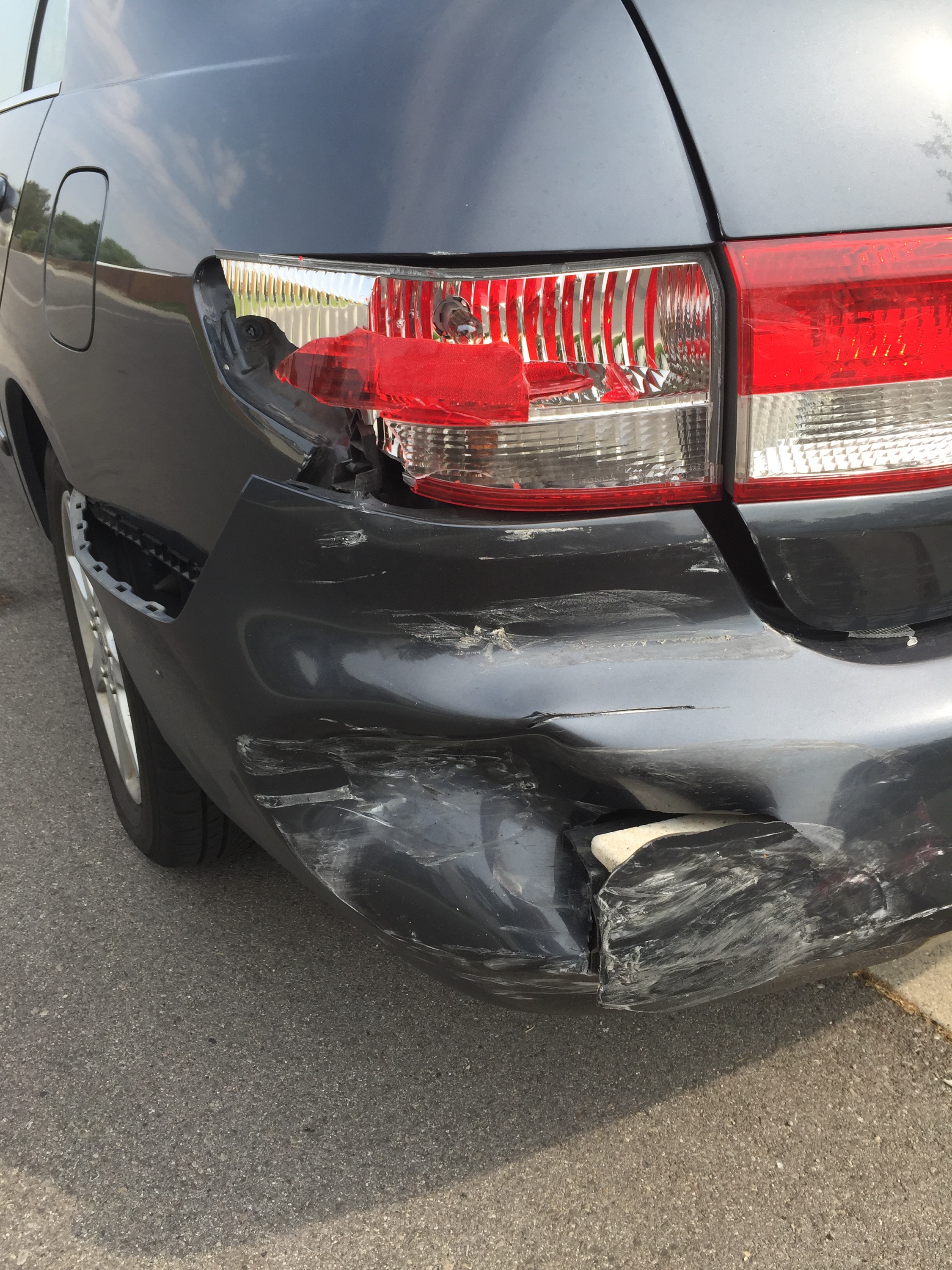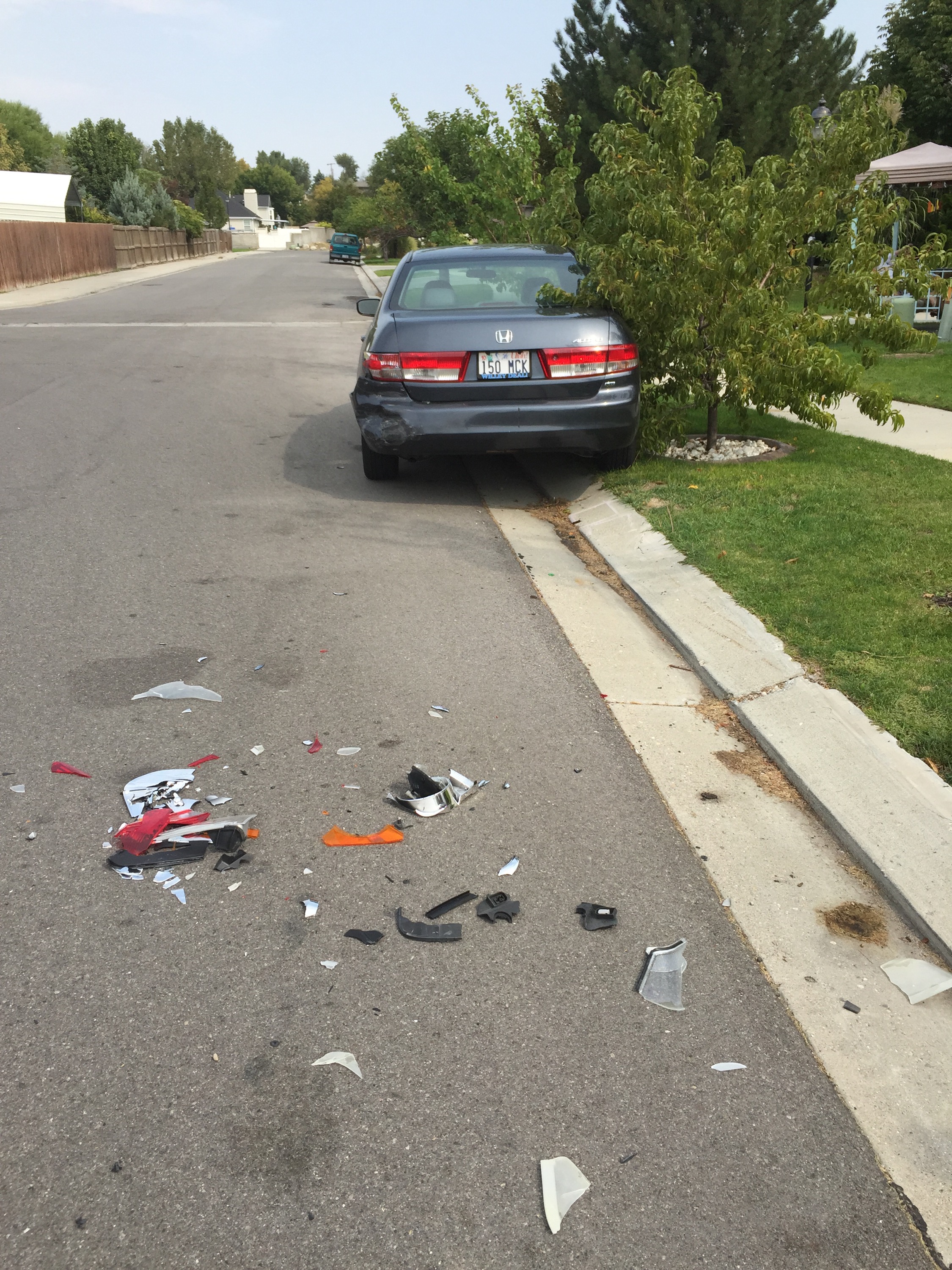 . When Andy came back in the house, he said to Julie Andrews, "Your car was just hit and the driver drove off; however, I got their license plate." We called the police and got the ball rolling. She hit the car with such force that it moved Julie's car up on to my grass and into my peach tree. Come to find out found the lady that hit Julie's car lives in our neighborhood. Her version of the accident differed 100% from our account. She said she was swerving to avoid a scooter in the middle of the road. She also claimed to have left a note on our door. When all was said and done, she was arrested for drunk driving and fleeing the scene of an accident. Not very cool!
. At 12:45 p.m. I left for church, arriving early for Jaron to prepare the sacrament. Our musical number was very nice. The new Relief Society Presidency spoke on the importance of eternal perspective.
. The second hour of church I visited the Riverbend Ward. Their Primary is really struggling (leadership-wise). Their Primary president is fantastic and just needs some extra support.
. I returned back to our ward for Relief Society where Tara Hansen taught the lesson on respecting the elderly. She is such a delightful teacher!
. After church I went home and got dinner going. While it finished cooking, I ran a birthday present over to Kristy Flanders. Then I dropped a treat over to Julie Andrew's hoping to help her day end a little sweeter after the whole car incident. Then Emalee and I visited Doreen Evans for a bit. It was fun catching up with her.
. We finished up the evening watching a movie Jaron chose called, "the Woodcarver". It was a really good movie that basically had the theme, "WWJD – What would Jesus Do?"