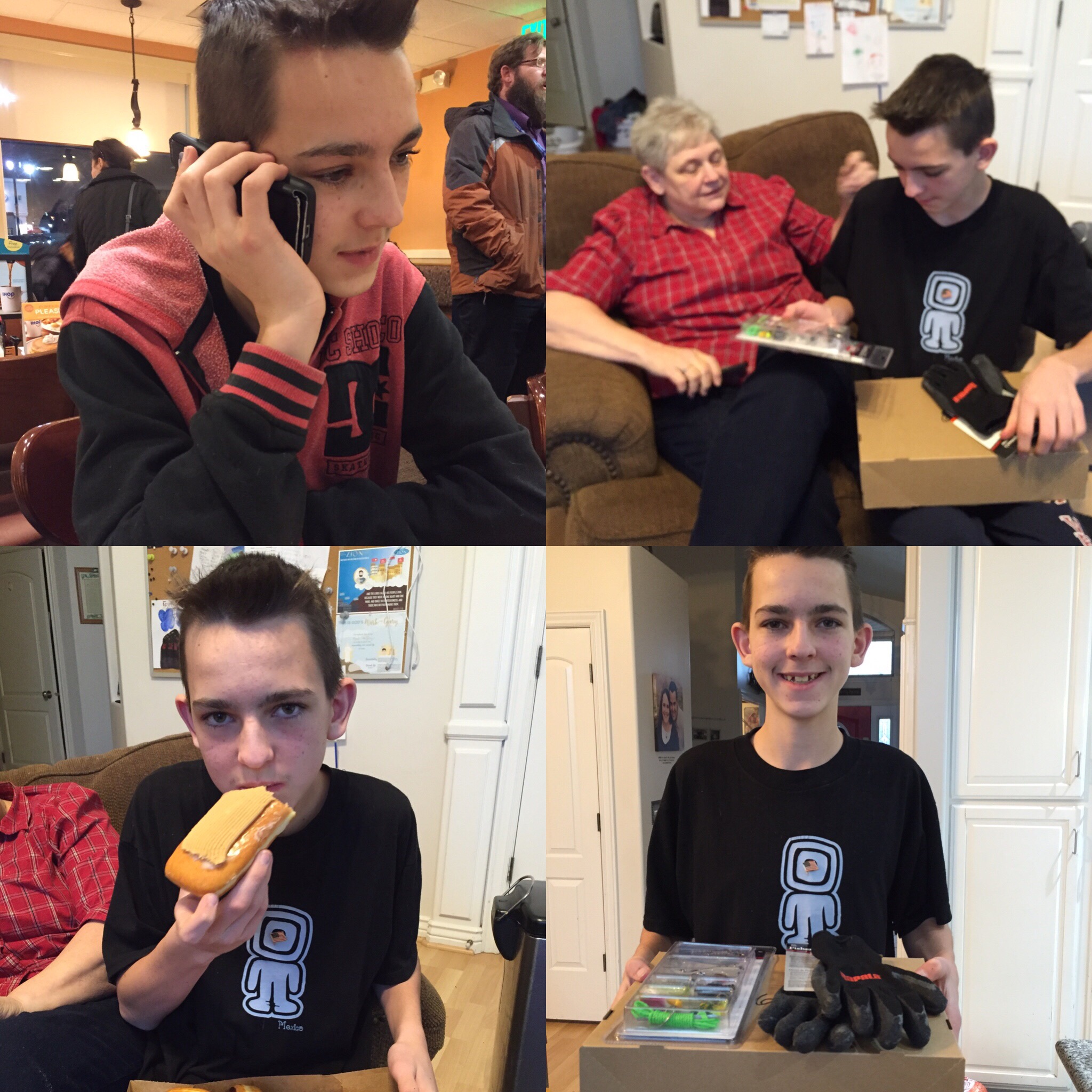 I seriously cannot believe this kiddo is turning 15 years young today! I love him more everyday.
I asked him what kind of cake he wanted and he said, I just want maple doughnuts. Soooo, your wish his wish was granted and he was to the moon and back that we got him a dozen just for him in addition to his gift.
He wanted to go to IHOP for dinner tonight. He has always been a big breakfast fan.
Happy birthday Jer!